Targeting glucose metabolism by using bioactive 1-8 cineole for treatment of SARS-CoV : insights from in-silico studies 2019
Keywords:
COVID-19, Eucalyptus oil, Glycolysis, Herbal Drug
Abstract
SARS-Cov-2, responsible for COVID-19, is caused by RNA based corona virus. Recently 2nd wave of COVID-19 has devastated the pandemic worldwide. Inhibitors of glycolysis pathways have been evaluated to curtail the SARS-CoV-2 infectivity and spread in the host cells, but still at infancy stage. Due to key role in glycolysis, in the present study hexokinase has been regarded as a suitable target for drug design. In-silico docking and pharmacological study was designed to evaluate the effect of potent bioactive molecule 1-8 cineole present in essential oils of eucalyptus plant leaves against hexokinase enzyme. Till date there is no work is undertaken on in-silico analysis of this compound against glycolytic enzymes. Patch-dock analysis was used for docking.  Ligand Protein 2D and 3D Interactions were also studied.  Drug likes and toxicity profile was also evaluated. Cancer cell line toxicity profile was also studied. The calculated parameters such as docking score indicated effective binding of 1-8 cineole to hexokinase-protein. Interactions results indicated that, hexokinase enzyme and 1-8 cineole   complexes forms hydrogen and hydrophobic interactions. 1-8 cineole also depicted sufficient level of cancer cell line toxicity.  Drug likeliness profiles by assaying absorption, distribution, metabolism, excretion and toxicity (ADMET) studies provided guidelines and mechanistic scope for identification of 1-8 cineole as potent anti-COVID 19 drug. Therefore, essential oil from eucalyptus may represent potential herbal treatment to act as COVID-19.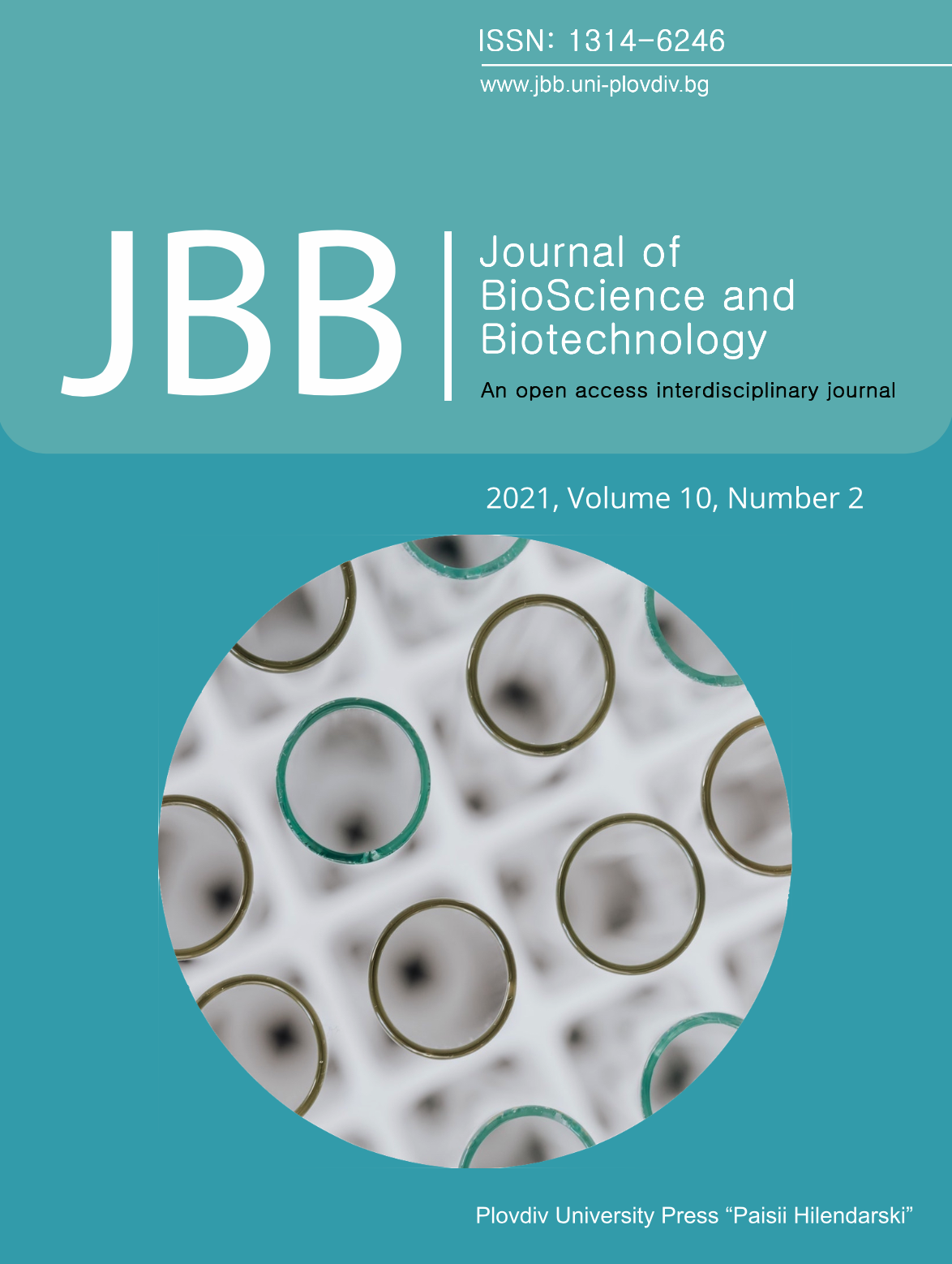 Downloads
Additional Files
License
Authors of articles published in Journal of BioScience and Biotechnology retain the copyright of their articles. The journal/publisher is not responsible for subsequent uses of the work. It is the author's responsibility to bring an infringement action if so desired by the author.
Authors retain the following rights:
copyright, and other proprietary rights relating to the article, such as patent rights;
the right to use the substance of the article in future own works, including lectures and books;
the right to reproduce the article for own purposes, provided the copies are not offered for sale;
the right to self-archive the article.