Effect of permeability of 6-carboxy fluorescein dye and the survival of probiotic bacteria Lactobacillus casei in acidic and gastric conditions
Shalaka Gupte

Department of Microbiology, K. J. Somaiya College of Science and Commerce, Mumbai, India.

Ashlesha Bhagwat

Department of Food Engineering and Technology, Institute of Chemical Technology, Mumbai-400019, India.

Shailaja Girishankar

Department of Microbiology, K. J. Somaiya College of Science and Commerce, Mumbai, India.
Keywords:
L. casei, Probiotic, Microencapsulation, Acid bile tolerance, 6-Carboxyfluorescein
Abstract
Microencapsulation of probiotic bacteria has been investigated to improve probiotic bacteria survival in foods and the gastrointestinal environment. In this study, Lactobacillus casei Shirota was isolated from the probiotic drink "Yakult" which was encapsulated with various materials and exposed to varied pH and bile concentrations. The results suggested better survival of encapsulated probiotic bacteria than free cells when exposed to acidic conditions (at pH 2.0 & pH 3.0)and high bile salt concentrations (3% taurocholic acid). Also, 4% sodium alginate, 3% alginate + starch, and 3% xanthan gum capsules retained much more of the water-soluble fluorescent dye, and the alginate + starch complex proved to be the best encapsulating material. The results revealed that 2% of sodium alginate retention of the dye up to 2 weeks storage. The size of all microcapsules ranged from 15-20 μm.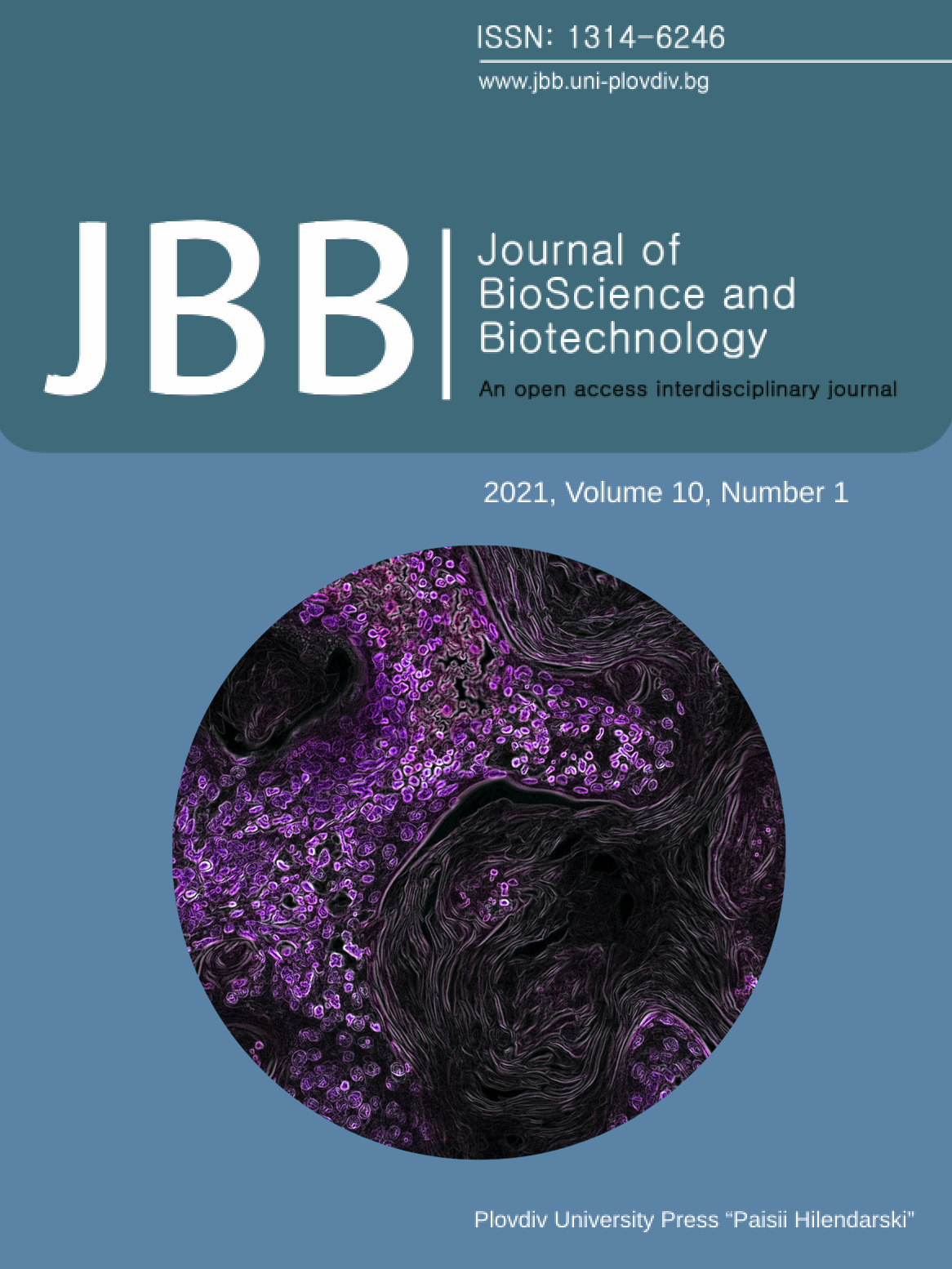 Section
Microbiology, Virology and Immunology
Authors of articles published in Journal of BioScience and Biotechnology retain the copyright of their articles. The journal/publisher is not responsible for subsequent uses of the work. It is the author's responsibility to bring an infringement action if so desired by the author.
Authors retain the following rights:
copyright, and other proprietary rights relating to the article, such as patent rights;
the right to use the substance of the article in future own works, including lectures and books;
the right to reproduce the article for own purposes, provided the copies are not offered for sale;
the right to self-archive the article.