Chemical composition of the essential oil from Scutellaria orientalis L. subsp. virens (Boiss. & Kotschy) J. R. Edm., grown in Iran: Gas Chromatography/Mass Spectrometry Data
Keywords:
GC/MS, Monoterpene, Scutellaria, trans-anethole
Abstract
Scutellaria orientalis L. subsp. virens (Boiss. & Kotschy) J. R. Edm. which is a perennial species of Scutellaria genus and Lamiaceae family is widely used as one of the most popular traditional Iranian herbal remedies against various diseases. This study was aimed to identify the essential oil components of S. orientalis L. subsp. virens (Kotcshy & Boiss.) J. R. Edm. by Gas Chromatography/Mass Spectrometry (GC/MS) following hydro-distillation using a Clevenger-type apparatus. Essential oil analysis revealed 61 components including: monoterpenes (51.9%), sesquiterpenes (8.8%), hydrocarbons (20.4%), ketones (0.8%), aldehydes (0.8%), oxygenated diterpene (1.6%), acetate (1.3%) and isoprenoid (1.4%). The main constituents were oxygenated monoterpenes (51.6%), with trans-anethole (48.7%) as the major one. In conclusion, the results revealed the presence of biologically active compounds that can be used for a variety of herbal formulations.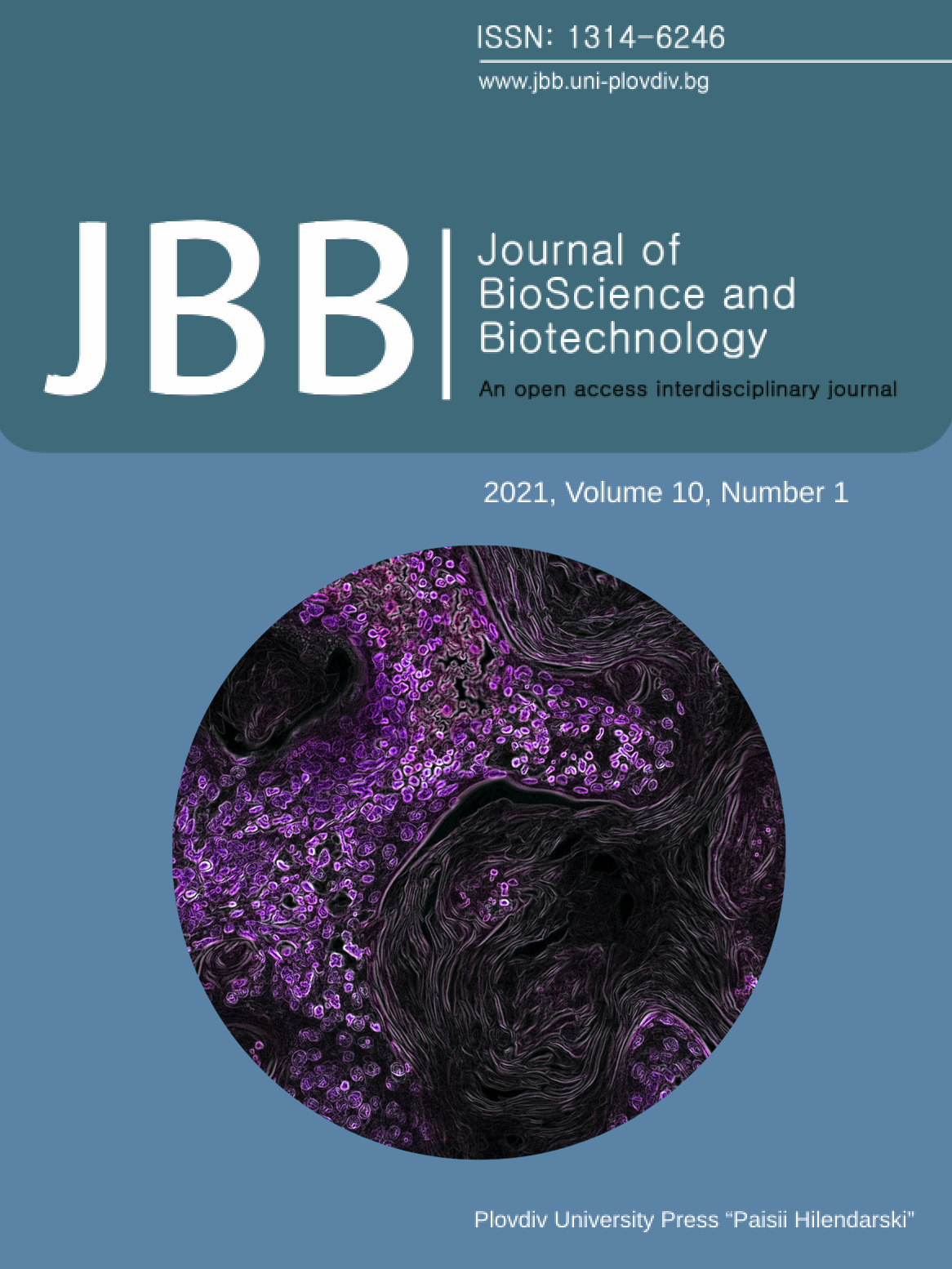 Downloads
Section
Biochemistry and Biotechnology
License
Authors of articles published in Journal of BioScience and Biotechnology retain the copyright of their articles. The journal/publisher is not responsible for subsequent uses of the work. It is the author's responsibility to bring an infringement action if so desired by the author.
Authors retain the following rights:
copyright, and other proprietary rights relating to the article, such as patent rights;
the right to use the substance of the article in future own works, including lectures and books;
the right to reproduce the article for own purposes, provided the copies are not offered for sale;
the right to self-archive the article.