Introducing of the indices 'Clarc of energy distribution' and 'Clarc of protein transformation' in silkworm production and methods of their calculation
Keywords:
Clarc of energy distribution, Clarc of protein transformation, Index of effective shell ratio, silkworm production
Abstract
The study aims to introduce three new universal (sectional, technological and environmental) indexes in the silkworm (Bombyx mory L.) biology and production – "Clarc of energy distribution" (CED), "Clarc of protein transformation" (CPT) and "Index of effective cocoon shell ratio" (IECSR), so as the methodology of their calculation. On base real experiments, the follow indexes were calculated: CED - 0.2090 (20.90%); CPT – 0.3248 (32.48%) and IECSR – 4.726%. For calculation of the new indexes could be used data from standard experimental methods and standard statistical programs.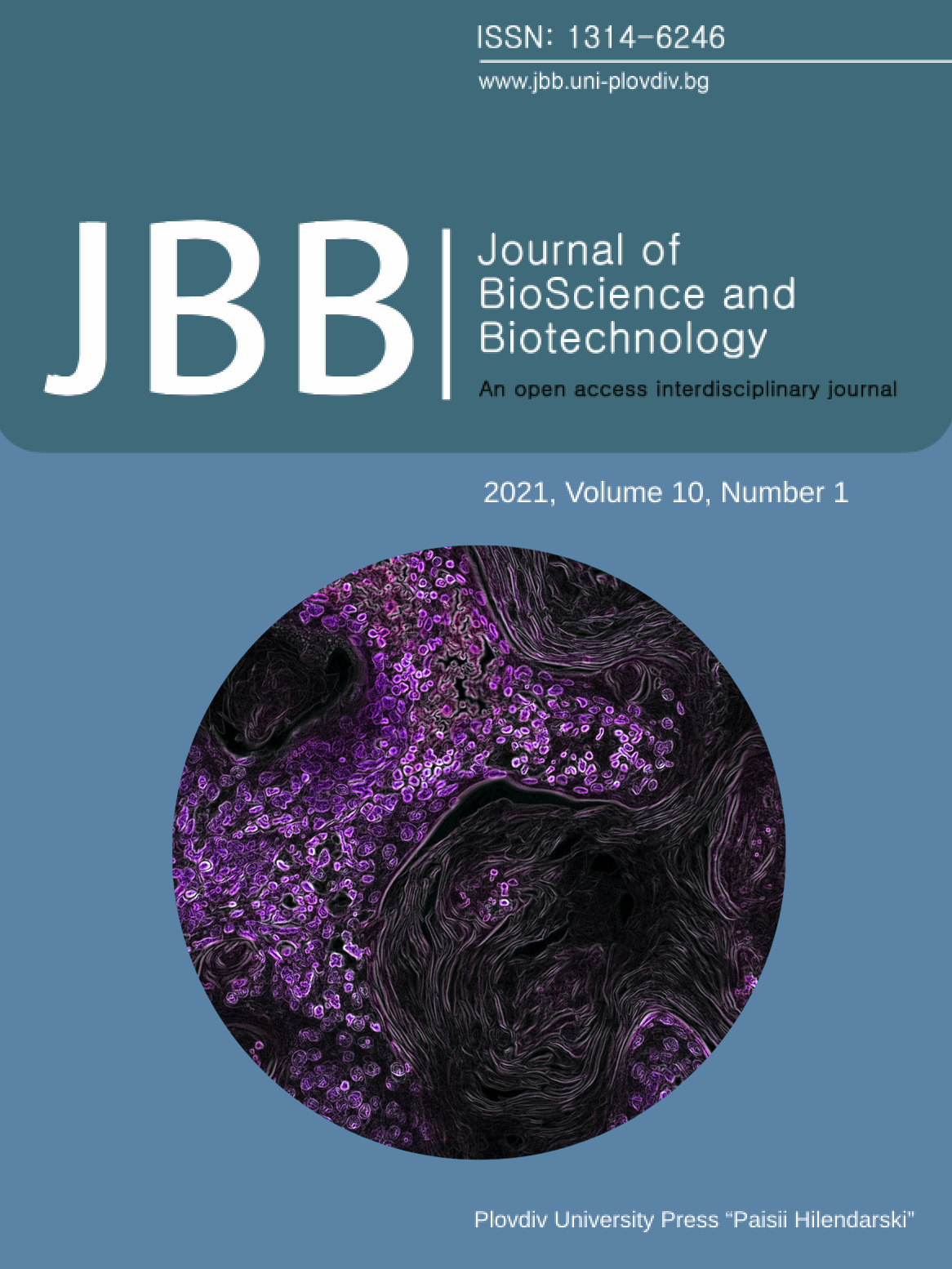 Authors of articles published in Journal of BioScience and Biotechnology retain the copyright of their articles. The journal/publisher is not responsible for subsequent uses of the work. It is the author's responsibility to bring an infringement action if so desired by the author.
Authors retain the following rights:
copyright, and other proprietary rights relating to the article, such as patent rights;
the right to use the substance of the article in future own works, including lectures and books;
the right to reproduce the article for own purposes, provided the copies are not offered for sale;
the right to self-archive the article.