Fungal endophytes of high altitude ethnomedicinal plants as a bioresource of industrially pertinent enzymes
Neha Kapoor

Department of Biotechnology, School of Applied Sciences, Suresh Gyan Vihar University, Jaipur, Rajasthan, India; Department of Microbiology, Uttaranchal (PG) College of Biomedical Sciences and Hospital, Dehradun, Uttarakhand, India

Abu Mushtaque

Department of Microbiology, Uttaranchal (PG) College of Biomedical Sciences and Hospital, Dehradun, Uttarakhand, India

Lokesh Gambhir

Department of Biotechnology, School of Applied Sciences, Suresh Gyan Vihar University, Jaipur, Rajasthan, India; Department of Biotechnology, School of Basic & Applied Sciences, Shri Guru Ram Rai University, Dehradun, Uttarakhand, India
Keywords:
L-asparaginase, amylase, proteases, cellulases, endophytic fungi
Abstract
Endophytic fungi have been in the spotlight as a reservoir of novel agents with diverse bioactivities. Similarity in chemical diversity with the host plant makes them an amenable target for industrial interventions. A wide range of compounds as secondary metabolites and enzymes are manufactured inside the endophytic fungal factory. However, utilization of endophytic fungi as industrially imperative enzyme producers has been a scarce event. The present study was conducted to bio-prospect the fungal endophytes present in the high altitude medicinal plants of Uttarakhand, as industrially imperative enzyme producers. A total of 58 different endophytic isolates were obtained from Pinus sabiniana, Cinnamomum tamala, Cinnamomum verum, Ocimum tenuiflorum and Rhododendron arboreum. Endophytic fungal colonization was highest, 31%, in Pinus sabiniana. The pure isolates were further explored for the production of amylases, cellulases, proteases and L-asparaginase. Out of 58 isolates, 40 isolates exhibited potent enzyme productivity. #7PSSTB isolate was considered as a superlative contender on account of its relatively higher production of all the three enzymes viz. amylases, cellulases, proteases. Partial purification of #7PSSTB extract showed compelling enzymatic activity corroborating the existence of exogenous enzyme in the extract. Interestingly, #9 RASTB, #11 RASTB and #17 RASTB exhibited the production of therapeutically imperative L-asparaginase enzyme. The present study puts the spotlight on endophytic diversity in the high altitude medicinal plants as a source of enzymes of industrial interest. Production of L-asparaginase paves the way of pharmaceutical intervention to explore anti-oncogenic effects in the endophytic fungal repository of high altitude regions.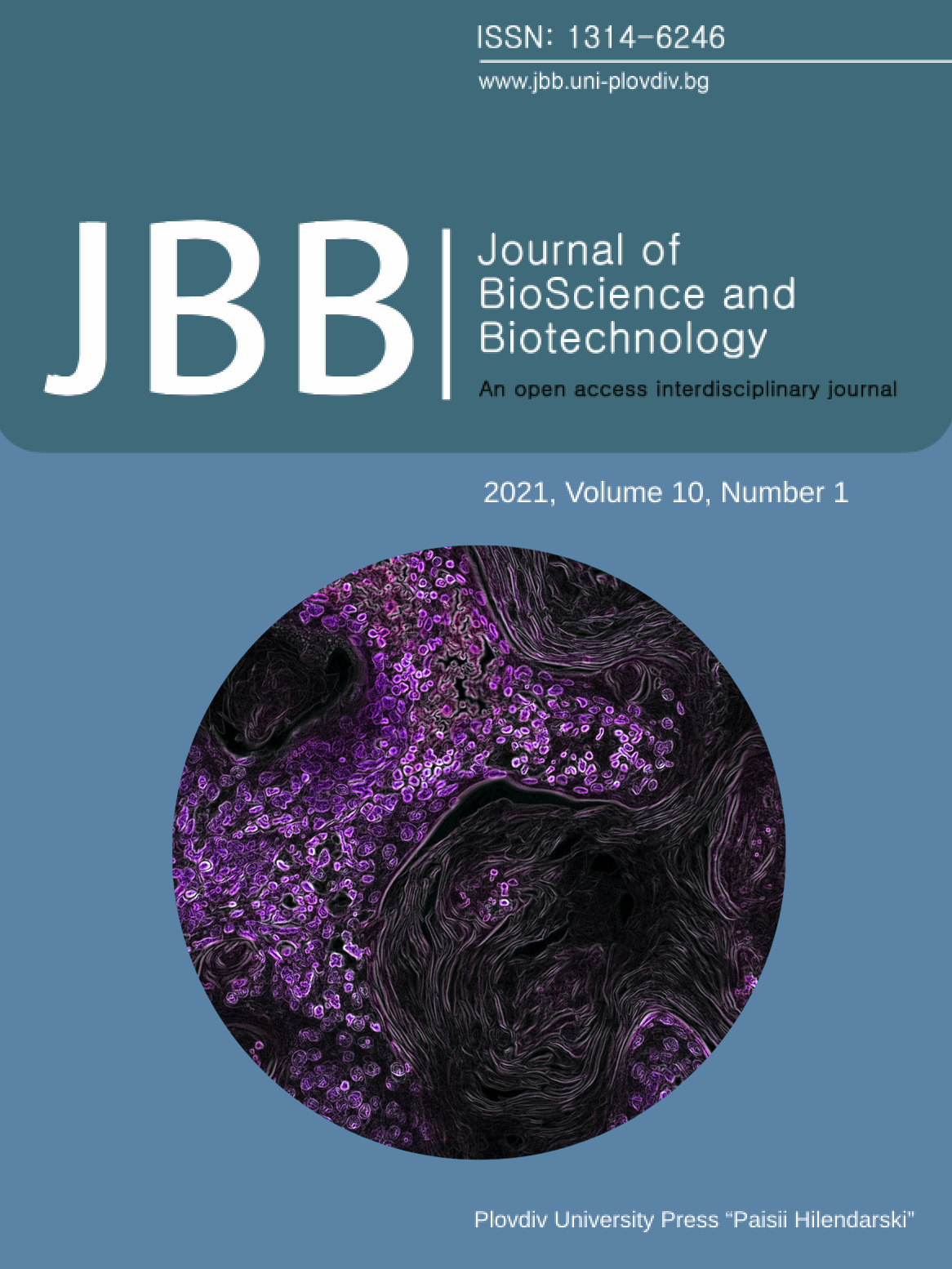 Section
Biochemistry and Biotechnology
Authors of articles published in Journal of BioScience and Biotechnology retain the copyright of their articles. The journal/publisher is not responsible for subsequent uses of the work. It is the author's responsibility to bring an infringement action if so desired by the author.
Authors retain the following rights:
copyright, and other proprietary rights relating to the article, such as patent rights;
the right to use the substance of the article in future own works, including lectures and books;
the right to reproduce the article for own purposes, provided the copies are not offered for sale;
the right to self-archive the article.