Probiotic potential of Lactobacillus strains isolated from Iranian traditional pickled garlic and using them in fermented olive
Amir Khadang Nikfarjam

Department of Food Science and Technology, Quchan branch, Islamic Azad University, Quchan, Iran

Elham Mahdian

Department of Food Science and Technology, Quchan branch, Islamic Azad University, Quchan, Iran

Reihaneh Ahmadzadeh Ghavidel

Department of Food Science and Technology, Quchan branch, Islamic Azad University, Quchan, Iran

Reza Karazhyan

Industrial Microbial Biotechnoogy Department, Institute of Industrial Biotechnology, ACECR, Mashhad, Iran
Keywords:
Pickled garlic, Fermented olive, Lactic acid bacteria, Probiotic
Abstract
In this study, the dominant lactic acid bacteria (LAB) in pickled garlic was identified by biochemical tests and PCR technique. The LAB was used as the starter culture in the fermented olive, in order to produce the fermented olive with probiotic potential, longer shelf life and faster fermentation process. To determine the probiotic potential of the isolates, confirmatory tests were performed. Based on the BLAST results, five isolates of Lactobacillus plantarum, two isolates of Pediococcus ethanolidurans and one isolate of Lactobacillus brevis were identified. The LAB strains isolated in this study had the survive ability at pH 2.5 and antimicrobial activity on some pathogens, grow in the medium containing 0.3% bile salt, were sensitive to antibiotics, and without hemolytic activity, and therefore recognized as probiotic. The treatments with the starter culture of L. plantarum had the lowest pH and the highest lactic acid content. In the sensory evaluation, these treatments had higher desirability and were significantly differ from the control.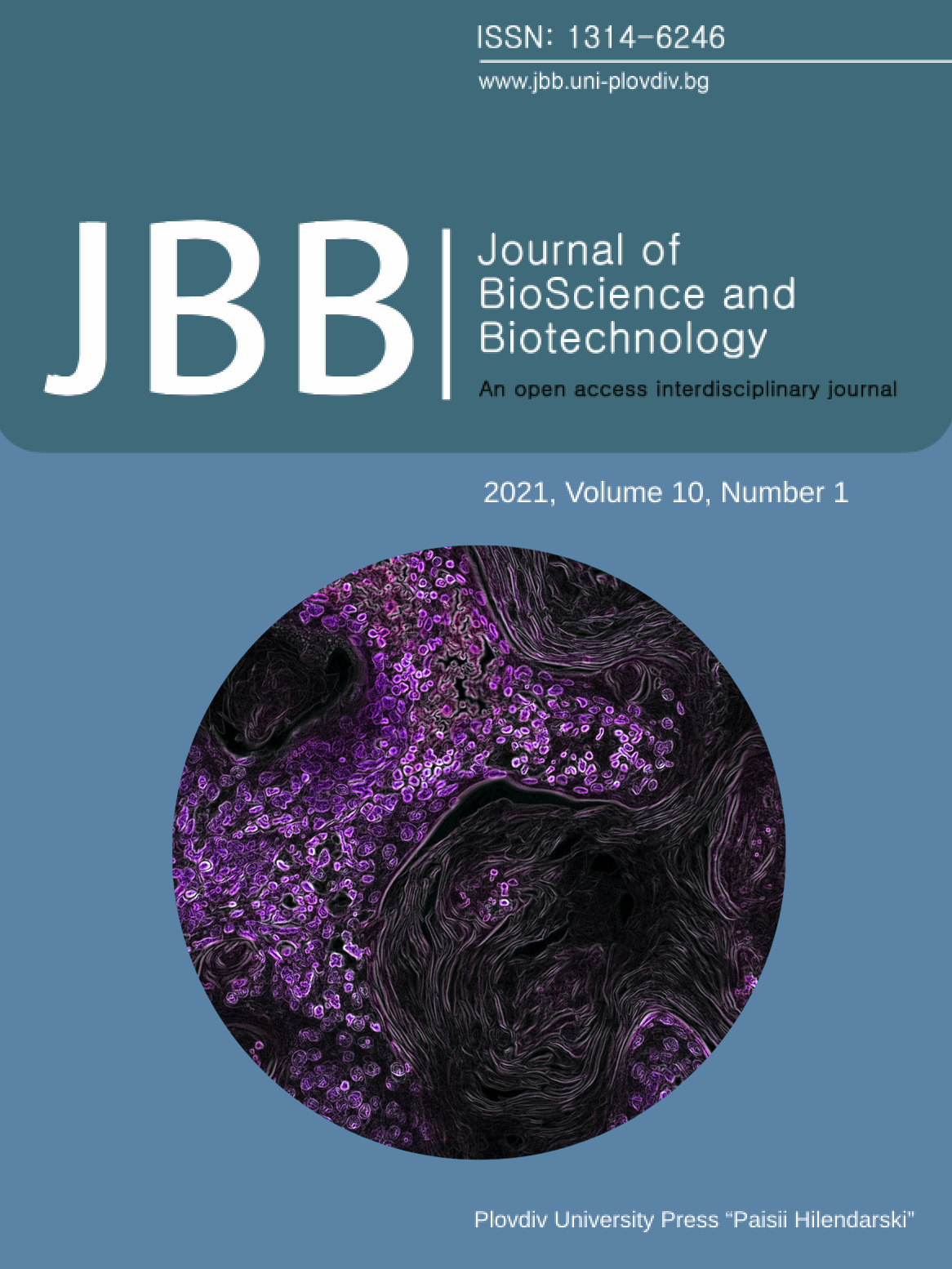 Section
Microbiology, Virology and Immunology
Authors of articles published in Journal of BioScience and Biotechnology retain the copyright of their articles. The journal/publisher is not responsible for subsequent uses of the work. It is the author's responsibility to bring an infringement action if so desired by the author.
Authors retain the following rights:
copyright, and other proprietary rights relating to the article, such as patent rights;
the right to use the substance of the article in future own works, including lectures and books;
the right to reproduce the article for own purposes, provided the copies are not offered for sale;
the right to self-archive the article.