Estimation of apoptosis-inducing compounds present in Gomphrena globose L. by molecular docking
Rachinnth Ravichandran

Department of Biotechnology, St Joseph's College of Engineering, OMR, Chennai 600119, Tamil Nadu, India

Akash Lashmanasamy

Department of Biotechnology, St Joseph's College of Engineering, OMR, Chennai 600119, Tamil Nadu, India

Akash Vinayagam

Department of Biotechnology, St Joseph's College of Engineering, OMR, Chennai 600119, Tamil Nadu, India

Aneesh Nair

Biozone Research Technologies, Kumaran Nagar, Balaji Nagar, Ekkatuthangal, Chennai 600032, Tamil Nadu, India

Florida Tilton

Biozone Research Technologies, Kumaran Nagar, Balaji Nagar, Ekkatuthangal, Chennai 600032, Tamil Nadu, India
Keywords:
Molecular docking, anti-apoptotic receptors, DNA fragmentation, MCF-7 cell line, MTT assay, anti-breast cancer, antioxidant, Gomphrena globosa
Abstract
Gomphrena globosa, is a species of the family Amaranthaceae which possess several bioactive compounds that have shown considerable anti-cancer properties. This study aims to identify the compounds responsible for the cytotoxic activity and assess the mechanism of action, especially concerning the induction of apoptosis by interaction with anti-apoptotic proteins. Extracts were prepared for the flower and the leaves of the plant in chloroform and ethanol. An initial phytochemical analysis revealed the presence of several phytochemicals. This was accompanied by an antioxidant assay (DPPH) which indicated that the ethanol extracts possess a higher degree of antioxidant activity when compared to the chloroform extracts. A cell proliferation assay (MTT) was conducted on the MCF-7 breast cancer cell line, which confirmed the anti-cancer potential where a higher cytotoxic capability was seen in the chloroform extracts, especially by the leaf chloroform extract. To estimate whether apoptosis plays a role, a DNA fragmentation assay was conducted which confirmed the occurrence of apoptosis via DNA banding pattern. A thorough literature review of the compounds present in the chloroform extract of Gomphrena globosa was conducted. These compounds were screened to identify compounds with anti-cancer activity. 12 compounds were selected, and a comprehensive molecular docking analysis was done against known anti-apoptotic protein receptors (Bcl-Xl, Mcl-1, Bcl-B and Bcl-W). From the docking analysis, it was identified that three compounds, namely Chysoeriol glycoside, Betalin and Oleuropein aglycone bound with high binding of energy. Thus, suggesting that the possible mechanism of action may be contributed to interaction with these anti-apoptotic proteins.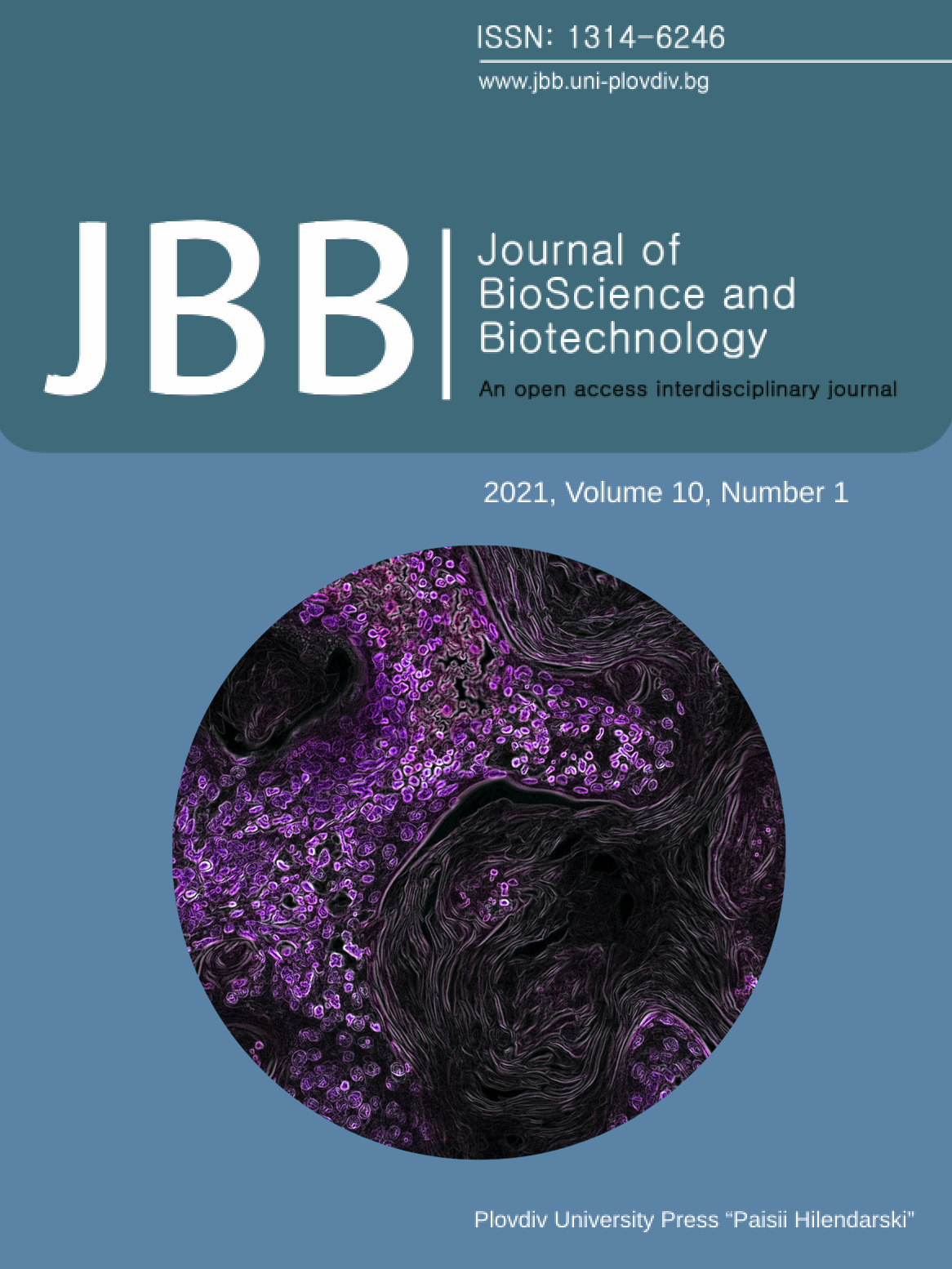 Section
Cellular and Molecular Biology
Authors of articles published in Journal of BioScience and Biotechnology retain the copyright of their articles. The journal/publisher is not responsible for subsequent uses of the work. It is the author's responsibility to bring an infringement action if so desired by the author.
Authors retain the following rights:
copyright, and other proprietary rights relating to the article, such as patent rights;
the right to use the substance of the article in future own works, including lectures and books;
the right to reproduce the article for own purposes, provided the copies are not offered for sale;
the right to self-archive the article.