Energy and protein net utilization in the chain "feed-meat" in rabbit's fattening trough the introduction of the "Clarc energy distribution/Clarc protein transformation" system
Dimo Penkov

Agricultural University, Department of Animal Husbandry, 12 D. Mendeleev Blv., 4000 Plovdiv, Bulgaria

Svetlana Grigorova

Institute of Animal Science, AA, 2232 Kostinbrod, sp. Pochivka, Bulgaria
Keywords:
Clarc of energy distribution, Clarc of protein transformation, rabbits fattening
Abstract
Using specific original indexes "Clarc of energy/protein distribution/transformation" the energy and protein transformations in the eco-technical chain "fodder – pure meat (edible parts)" by 2-nd period of fattening of rabbits have been calculated. Data from real experiments with New Zealand white rabbits have been used. The following results have been reported: Clarc energy distribution (digestible energy in fodder – gross energy in meat) - 0.1877 or 18.77%; Clarc of protein transformation (crude protein in fodder – crude protein in meat) - 0.3818 or 38.18%. The proposed "Clarcs" can be used in at least 3 directions: Biological - for objective calculation of transformation of nutritional substances in the food pyramid; breeding - for selection of animals with higher levels of transformation of the food substances; technological - for search of technologies for optimization of transformation of nutritional substances in the food chain.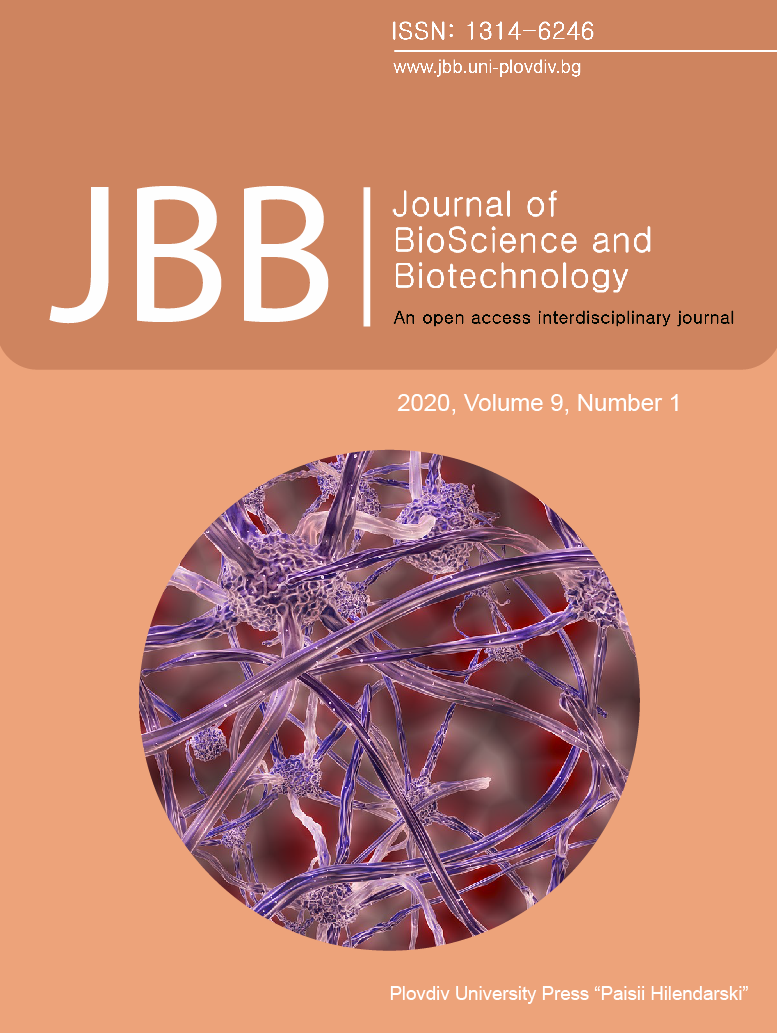 Authors of articles published in Journal of BioScience and Biotechnology retain the copyright of their articles. The journal/publisher is not responsible for subsequent uses of the work. It is the author's responsibility to bring an infringement action if so desired by the author.
Authors retain the following rights:
copyright, and other proprietary rights relating to the article, such as patent rights;
the right to use the substance of the article in future own works, including lectures and books;
the right to reproduce the article for own purposes, provided the copies are not offered for sale;
the right to self-archive the article.