First record of new food specialization of the maize weevil Sitophilus zeamais Motsch. (Coleoptera: Curculionidae) in Bulgaria
Daniela Atanasova

Department of Entomology, Faculty of Plant Protection and Agroecology, Agricultural University of Plovdiv
Keywords:
pest, food specialization, chickpea, damage, stored products, maize weevil, Sitophilus zeamais Motsch.
Abstract
Inspections of warehouses were carried out in the South and Southeast of the Republic of Bulgaria, from September 2019 to February 2020. In the province of Yambol, in Galabinci village, chickpea (Cicer arietinum L), an annual legume was for the first time, found to be damaged by the maize weevil Sitophilus zeamais Motsch. This is a new host record, Sitophilus zeamais has never been recorded feeding on a leguminous host previously. The species was also found to attack maize in warehouse in the region of Plovdiv, Trud village. The new data about the distribution of the species in the Republic of Bulgaria are presented.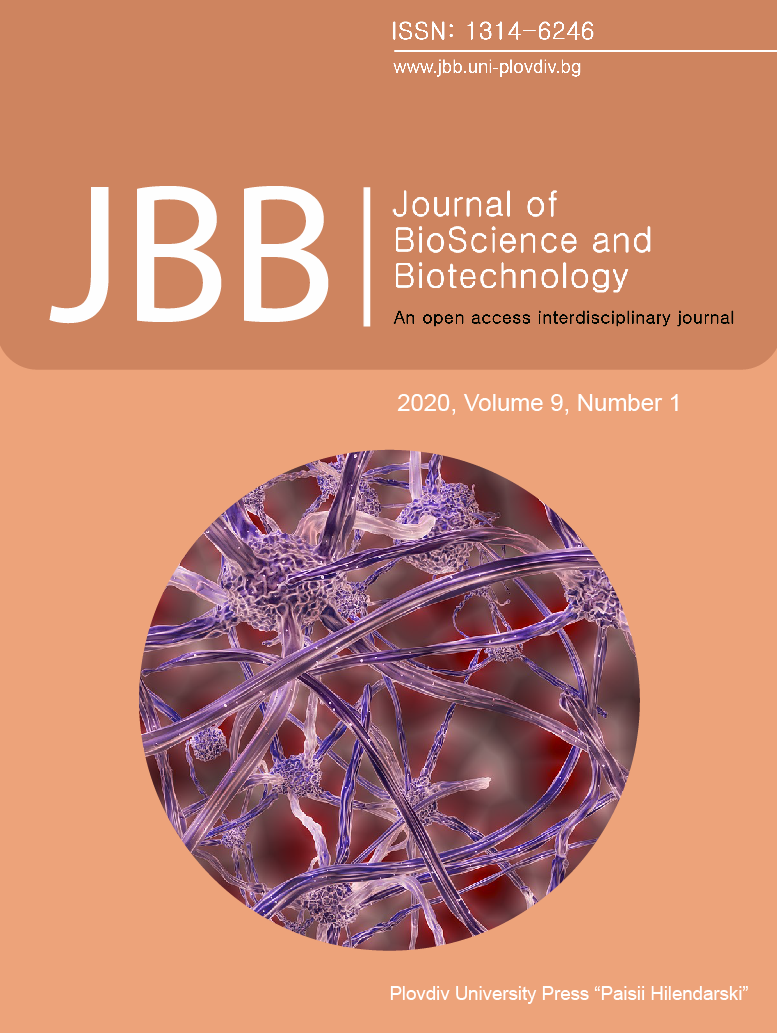 Authors of articles published in Journal of BioScience and Biotechnology retain the copyright of their articles. The journal/publisher is not responsible for subsequent uses of the work. It is the author's responsibility to bring an infringement action if so desired by the author.
Authors retain the following rights:
copyright, and other proprietary rights relating to the article, such as patent rights;
the right to use the substance of the article in future own works, including lectures and books;
the right to reproduce the article for own purposes, provided the copies are not offered for sale;
the right to self-archive the article.