Antioxidant activity and sun screening effects of Bacterial melanin
Trisha Mary P.A

Dr. G. R. Damodaran college of science, School of Biotechnology, 641 014, Coimbatore

Sharmila D Srimathi

Dr. G. R. Damodaran college of science, School of Biotechnology, 641 014, Coimbatore

Arya R Krishna

Dr. G. R. Damodaran college of science, School of Biotechnology, 641 014, Coimbatore

Jayaprabha C

Dr. G. R. Damodaran college of science, School of Biotechnology, 641 014, Coimbatore

Swathy Krishna. J

Dr. G. R. Damodaran college of science, School of Biotechnology, 641 014, Coimbatore

Suganthi Ramasamy

Dr. G. R. Damodaran college of science, School of Biotechnology, 641 014, Coimbatore
Keywords:
Melanin, Pseudomonas sp, antioxidant, SPF, Transmission spectroscopy
Abstract
The present work was delineated to formulate and evaluate antioxidant and photoprotective properties of melanin produced by Pseudomonas mosselii strain STSGRDS1 against the purchased fungal melanin STSGRDM1 as standard. Initially, antioxidant assay were examined for the isolated bacterial melanin STSGRDS1 against the standard melanin STSGRDM1 that already have substantiated to have antioxidant ability by DPPH and ABTS, following with the detailed screening of radical scavenging activity were performed which includes valuation of peroxides, hydroxyl radicals, reduction potential and phosphomolybdenum method. This report depicts the antioxidant potential of the extracted melanin that could be further used as a potent antioxidant in scientific basis, as the percentage of free radical scavenging increased with increasing concentration of melanin. Study also signifies that bacterial melanin formulated creams had potency to protect against ultraviolet (UV) rays with sun protection factor (SPF) enhancement ranging from 1.95 to 26.06 and transmission spectroscopy revealed that the formulations has satisfied protection against UV A and UV B rays with good average UV A protection factor indicating sunscreen activity of the pigment. As a result, the isolated bacterial strain has immense photoprotection potential and radical scavenging activity that can be resorted in cosmetic formulations, UV protection devices, etc.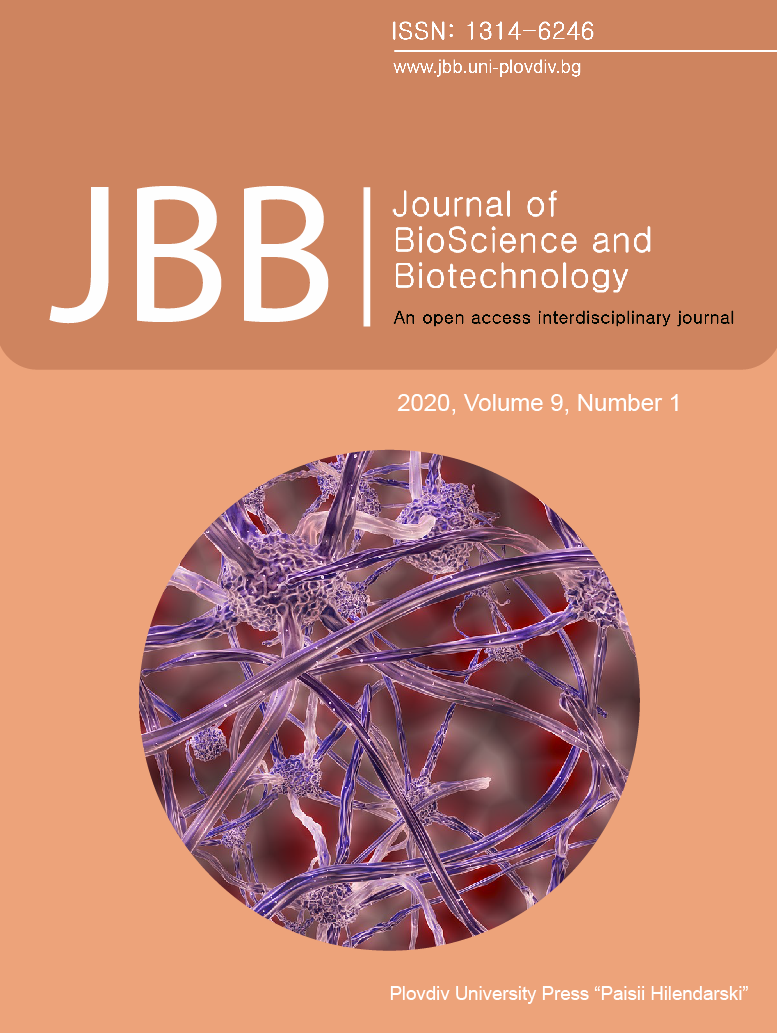 Section
Microbiology, Virology and Immunology
Authors of articles published in Journal of BioScience and Biotechnology retain the copyright of their articles. The journal/publisher is not responsible for subsequent uses of the work. It is the author's responsibility to bring an infringement action if so desired by the author.
Authors retain the following rights:
copyright, and other proprietary rights relating to the article, such as patent rights;
the right to use the substance of the article in future own works, including lectures and books;
the right to reproduce the article for own purposes, provided the copies are not offered for sale;
the right to self-archive the article.