Influence of bioactive substances from Ascophyllum nodosum, Lycium barbarum and Tribulus terrestris on the quality characteristics of human spermatozoa
Aleksandar Aleksandrov

Department of Biochemistry and Microbiology, Faculty of Biology, University of Plovdiv Paisii Hilendarski, Plovdiv, Bulgaria

Daniela Mollova

Department of Biochemistry and Microbiology, Faculty of Biology, University of Plovdiv Paisii Hilendarski, Plovdiv, Bulgaria

Ilia Iliev

Department of Biochemistry and Microbiology, Faculty of Biology, University of Plovdiv Paisii Hilendarski, Plovdiv, Bulgaria
Keywords:
A. nodosum, L. barbarum, T. terrestris, spermatogenesis, sperm count, DNA fragmentation, fertility
Abstract
The aim of this study is to determine and compare the influence of the major bioactive substances from A. nodosum, L. barbarum and T. terrestris on total sperm count, percentage of normokinetic sperm and total count of normokinetic sperm during an in vivo experiment. As a result of our study on volunteers, a clear tendency was found for the influence of the tested bioactive components on the three major semen quality parameters. It should be noted that the male volunteers studied belong to the group of couples with infertility problems. An increase in total sperm count by 21.9% is a positive indicator to safely conclude that Seanergix ingredients do have an effect on spermatogenesis. Moreover, an increase of 27.5% was established on the proportion of normokinetic sperm in the semen samples. The results of the DNA fragmentation study show the positive effect of the tested bioactive components after 90 days of administration, with an overall decrease in the percentage of DNA fragmentation by an average of 6%.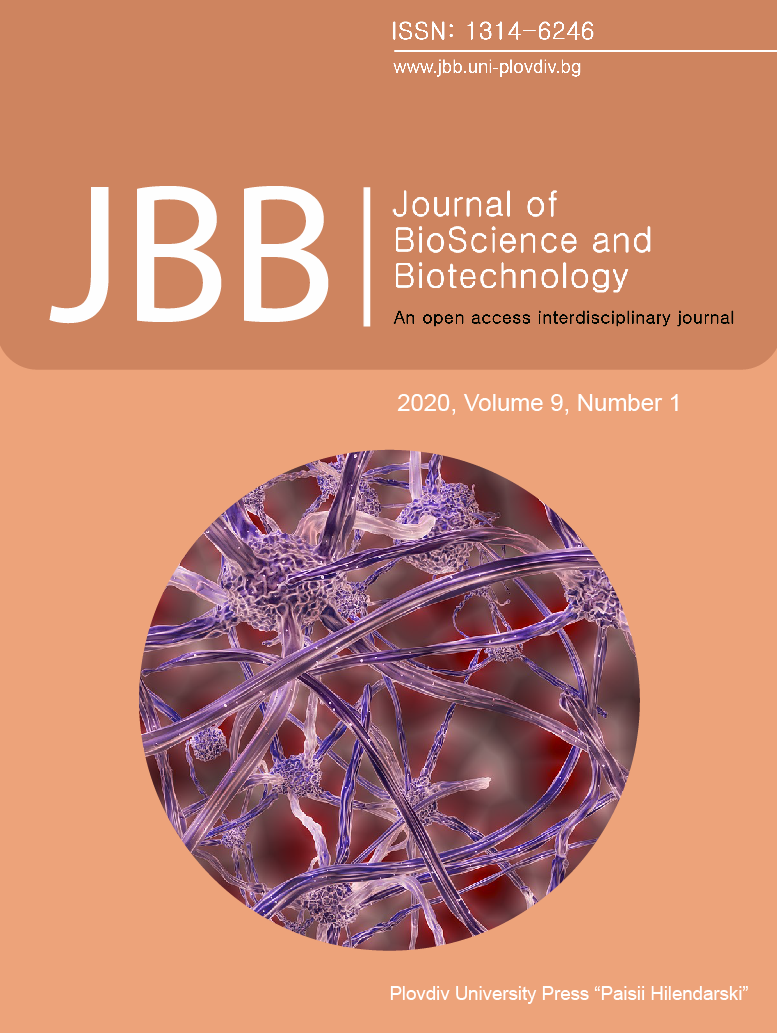 Section
Biochemistry and Biotechnology
Authors of articles published in Journal of BioScience and Biotechnology retain the copyright of their articles. The journal/publisher is not responsible for subsequent uses of the work. It is the author's responsibility to bring an infringement action if so desired by the author.
Authors retain the following rights:
copyright, and other proprietary rights relating to the article, such as patent rights;
the right to use the substance of the article in future own works, including lectures and books;
the right to reproduce the article for own purposes, provided the copies are not offered for sale;
the right to self-archive the article.