Cytotoxicity of flavonoid glycosides, flavonoids and phenolic acids from Inula oculus-christi on mammalian cell lines
Abstract
Herbs of the genus Inula are well known in traditional medicine. Their extracts are used as expectorants, antitussives, bactericides as well as for the treatment of lung inflammation and have shown to possess anti-inflammatory and secretolytic activity. Experimental research findings indicate the anti-tumor effect of certain components of extracts from Inula cappa and Inula britannicа and those from Inula racemosa have antimicrobial and antidiabetic activity. We have directed our efforts on investigating the effects of different extracts from Inula oculus-christi, enriched with certain groups of biologically active substances - flavonoid glycosides (A), phenolic acids (B), flavonoid glycosides and phenolic acids (C), flavonoids and phenolic acids (D). The effect of these extracts on normal (MDCK ІІ and RPE1) and carcinoma cell lines (A549 and HepG2) was evaluated. We have performed cytotoxicity study (crystal violet assay) as well as morphological analysis of changes induced by the extracts. Among the tumor cell lines HepG2 show greater sensitivity. Surprisingly extract C has no significant influence on both cancer cell lines.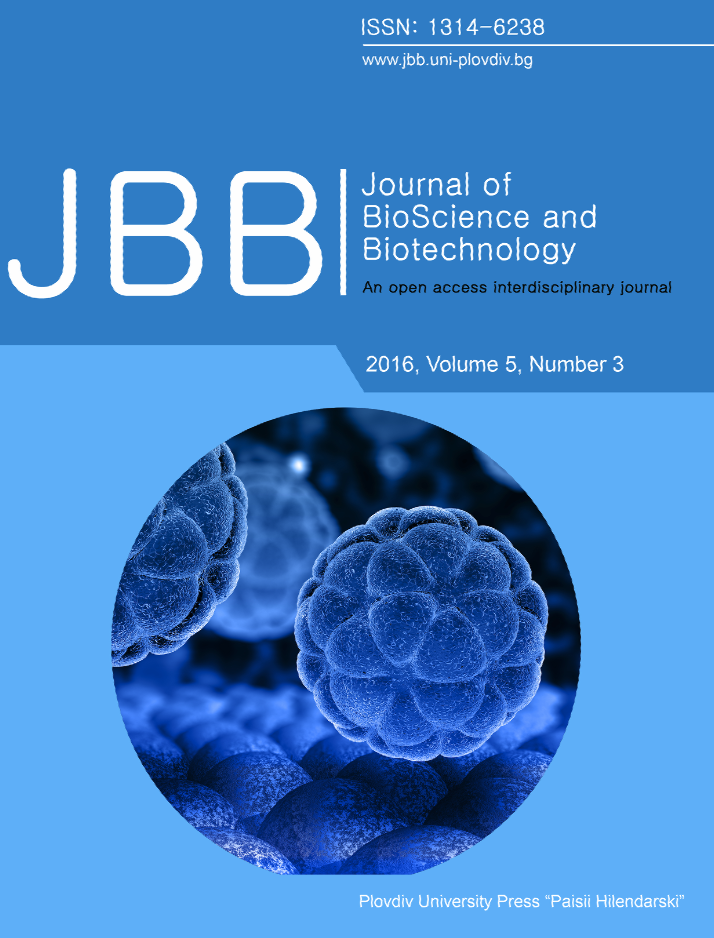 Downloads
Section
Cellular and Molecular Biology
License
Authors of articles published in Journal of BioScience and Biotechnology retain the copyright of their articles. The journal/publisher is not responsible for subsequent uses of the work. It is the author's responsibility to bring an infringement action if so desired by the author.
Authors retain the following rights:
copyright, and other proprietary rights relating to the article, such as patent rights;
the right to use the substance of the article in future own works, including lectures and books;
the right to reproduce the article for own purposes, provided the copies are not offered for sale;
the right to self-archive the article.