Synergetic effect of indigenous PGPR consortium on growth and yield of cultivated wheat (Triticum aestivum) in the Saurashtra region of India
Agricultural Microbiology
Keywords:
Rhizobium, Wheat, Consortium, Pseudomonas
Abstract
This study was carried out to create a microbial consortium from native species of wheat rhizosphere co-inoculated with exotic Azotobacter chromococcum to understand their effects on wheat (Triticum aestivum L.) growth and crop yield. Seven bioactive bacterial strains were isolated from three district of the semi-arid region of Saurashtra (21.867°N, 70.8120°E), Gujarat, India. The results of the study showed that the PGPR consortium with or without Azotobacter chroococcum had a significant impact on wheat yield and quality parameters in relation to the control. Microbial consortia of identified strains Pseudomonas putida, Pseudomonas aeruginosa, Acinetobacter sp., and Erwinia sp give the significant result in terms of tillers number (32.5%, 9.5%), shoot height (8.4%, 5.2%), dry shoot weight (38.6%, 4.11%), flower cone number (34%, 16%) at 60 days after showing (DAS). This consortium significantly impacts 1000 seeds weight (31.44%, 25.6%), spikelets spike-1 (29.26%, 14.6%), spike plant-1 (14.79%, 13%) grain yield (24.4%, 11.28%) yield parameters of wheat.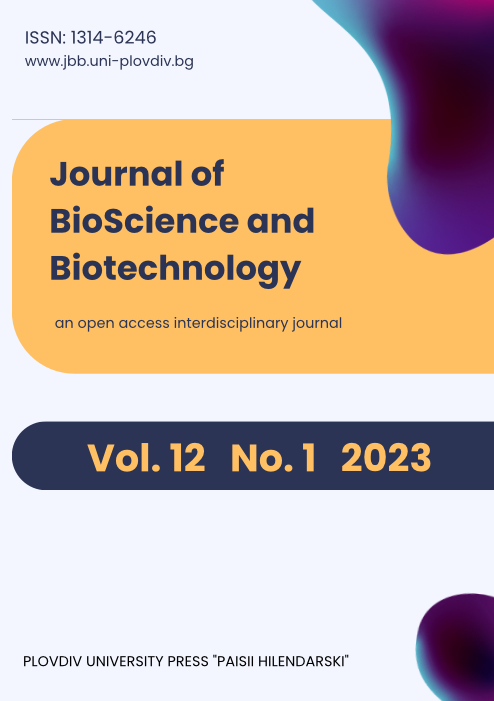 Downloads
Section
Microbiology, Virology and Immunology
License
Copyright (c) 2023 Dharmesh Sherathia, Vasantba J. Jadeja
This work is licensed under a Creative Commons Attribution-NonCommercial-NoDerivatives 3.0 Unported License.
Authors of articles published in Journal of BioScience and Biotechnology retain the copyright of their articles. The journal/publisher is not responsible for subsequent uses of the work. It is the author's responsibility to bring an infringement action if so desired by the author.
Authors retain the following rights:
copyright, and other proprietary rights relating to the article, such as patent rights;
the right to use the substance of the article in future own works, including lectures and books;
the right to reproduce the article for own purposes, provided the copies are not offered for sale;
the right to self-archive the article.