Enhancement of nutritive value of tea leaf waste by solid-state fermentation with Lentinus sajor–caju
Abstract
Nutritional value of tea leaf waste was improved significantly (p<0.05) by solid-state fermentation for 8 weeks with a white rot fungus, Pleurotus  sajor-caju. The proximate analysis revealed that crude protein, ash, cellulose-lignin ratio and reducing sugar contents were increased by 2001.53, 117.62, 31.38, and 619.10%, respectively. In contrary, crude fiber, lipid, carbohydrate, lignin, cellulose and hemicelluloses contents were decreased by 40.70, 71.87, 47.65, 35.63, 15.26, and 61.03%, respectively.  Ascorbic acid and carotenoid were also increased by 129.17 and 398.79%, respectively. At 7 weeks of fermentation, the crude tea leaf waste extract showed very high CMCase, avicelase, cellobiase and amylase activity, moderate pectinase and poor xylanase activity. Furthermore, In-vitro dry matter digestibility was increased by 50.35% at the end of fermentation. Therefore, it was concluded that P. sajor-caju efficiently degraded tea leaf waste and improved its nutritive value.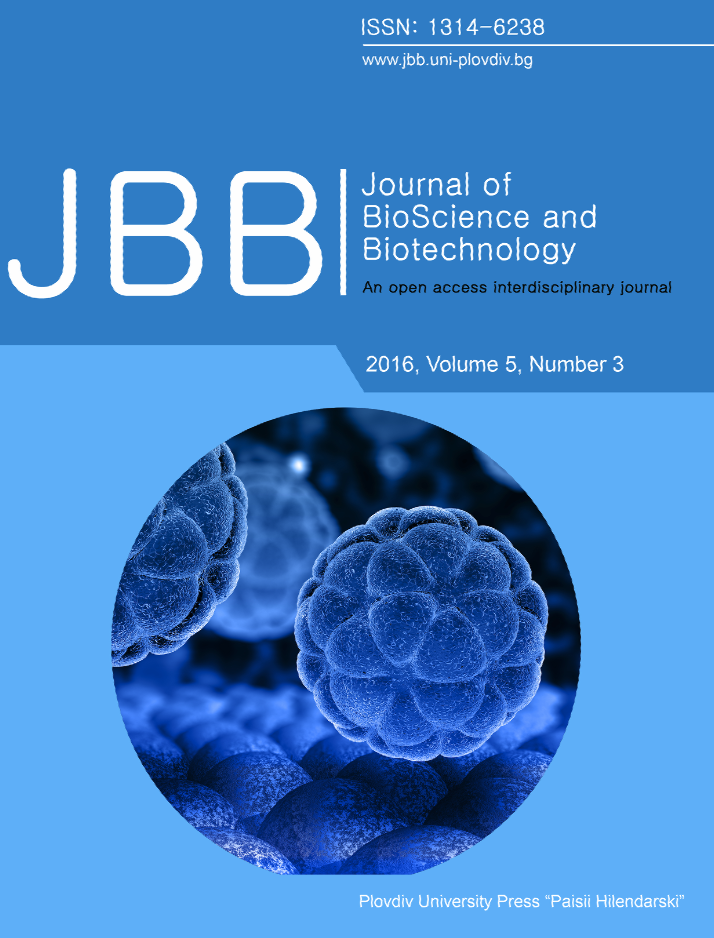 Downloads
Section
Microbiology, Virology and Immunology
License
Authors of articles published in Journal of BioScience and Biotechnology retain the copyright of their articles. The journal/publisher is not responsible for subsequent uses of the work. It is the author's responsibility to bring an infringement action if so desired by the author.
Authors retain the following rights:
copyright, and other proprietary rights relating to the article, such as patent rights;
the right to use the substance of the article in future own works, including lectures and books;
the right to reproduce the article for own purposes, provided the copies are not offered for sale;
the right to self-archive the article.