Enzyme bag for lactose-free milk obtaining
Enzyme bag
Keywords:
lactose, milk, lactose intolerance, enzyme immobilization
Abstract
Lactose is an important component of mammalian milk. It is a disaccharide also called "milk sugar". In healthy individuals, lactose enters the intestinal lumen and is being hydrolyzed to glucose and galactose by the enzyme lactase. There are people with reduced lactase activity and the disaccharide is hydrolyzed by the microorganisms in their gut. This leads to lactose malabsorption which leads to symptoms such as diarrhea, nausea, gas, and abdominal pain. The condition is called lactose intolerance. Those people with less or no amount of the enzyme lactase are forced to avoid lactose-containing foods or pre-process them in order to hydrolyze the milk sugar before consuming the product. This paper presents a method by which anyone could get lactose-free milk at home. The so-called "enzyme bag" resembles a tea bag that is dunked into a glass of milk. It uses the biodegradable, biocompatible, and non-toxic polysaccharide – chitosan as an inert and harmless carrier, and the immobilized enzyme beta-galactosidase. The process does not require special equipment - is performed at room temperature and is fast, easy, and convenient. The future application of this method allows a few tools and a few easy steps to solve the problem of a large number of people with lactose intolerance.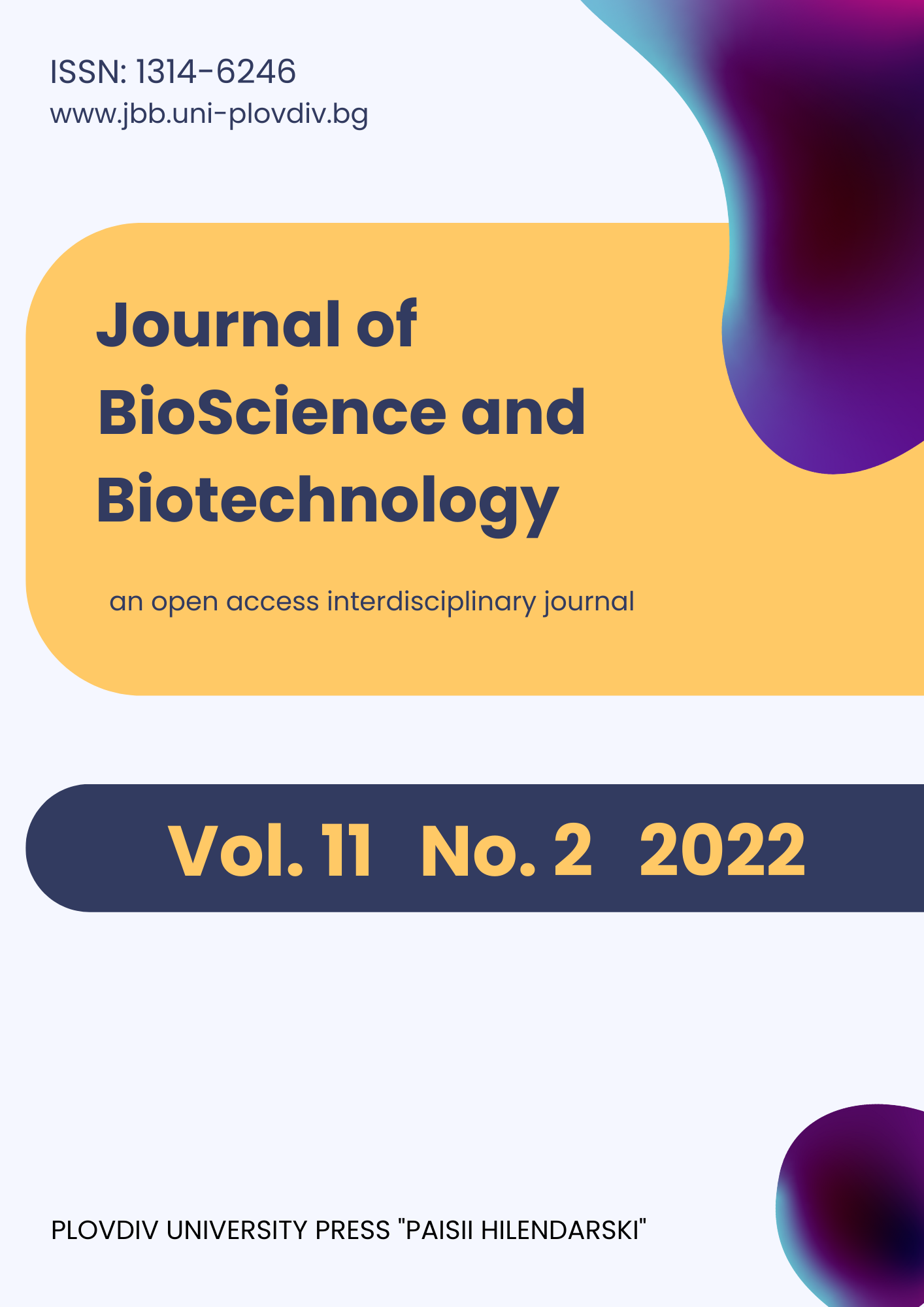 Downloads
Section
Biochemistry and Biotechnology
License
Copyright (c) 2022 Zlatina Chengolova, Donika Bivolarska, Reni Syarova
This work is licensed under a Creative Commons Attribution-NonCommercial-NoDerivatives 3.0 Unported License.
Authors of articles published in Journal of BioScience and Biotechnology retain the copyright of their articles. The journal/publisher is not responsible for subsequent uses of the work. It is the author's responsibility to bring an infringement action if so desired by the author.
Authors retain the following rights:
copyright, and other proprietary rights relating to the article, such as patent rights;
the right to use the substance of the article in future own works, including lectures and books;
the right to reproduce the article for own purposes, provided the copies are not offered for sale;
the right to self-archive the article.