Knowledge of wild edible mushrooms depending on educational level in the Region of Varna
Keywords:
wild edible mushrooms, knowledge, inquiry, education, Region of Varna
Abstract
Purpose. Numerous wild edible mushrooms are relatively well-known in Bulgaria and many countries all over the world. The objective of this inquiry study was to analyze some peculiarities of local knowledge of such mushrooms depending on inhabitants' educational level in the Region of Varna, Bulgaria. Materials and methods. We performed a study of 200 adult individuals, 100 males and 100 females, on the territory of the Region of Varna using anonymous inquiry with a set of 12 concrete items dealing with respondents' knowledge of wild edible mushroom and focusing on the role of their educational level for this knowledge. Statistical data processing was carried out using descriptive, variation and correlation analysis. Statistical significance was considered at the level of p<0.05. Results There was prevalence of the respondents with higher education. A total of 122 respondents (61% of the cases) could recognize wild edible mushrooms in the Region of Varna. The respondents with secondary education are most informed about these mushrooms. Numerous mushroom nominations of single concrete mushroom species were reported by the respondents. The edible boletus Boletus edulis Bull was the most commonly recognized wild edible mushroom. Respondents' elementary educational level correlated statistically significantly with knowledge acquisition of wild mushrooms (Pearson's coefficient=30.032; p<0.001). Conclusion. This inquiry study demonstrated a satisfactory extent of awareness of these respondents with secondary, elementary and higher education concerning the wild edible mushrooms in the Region of Varna.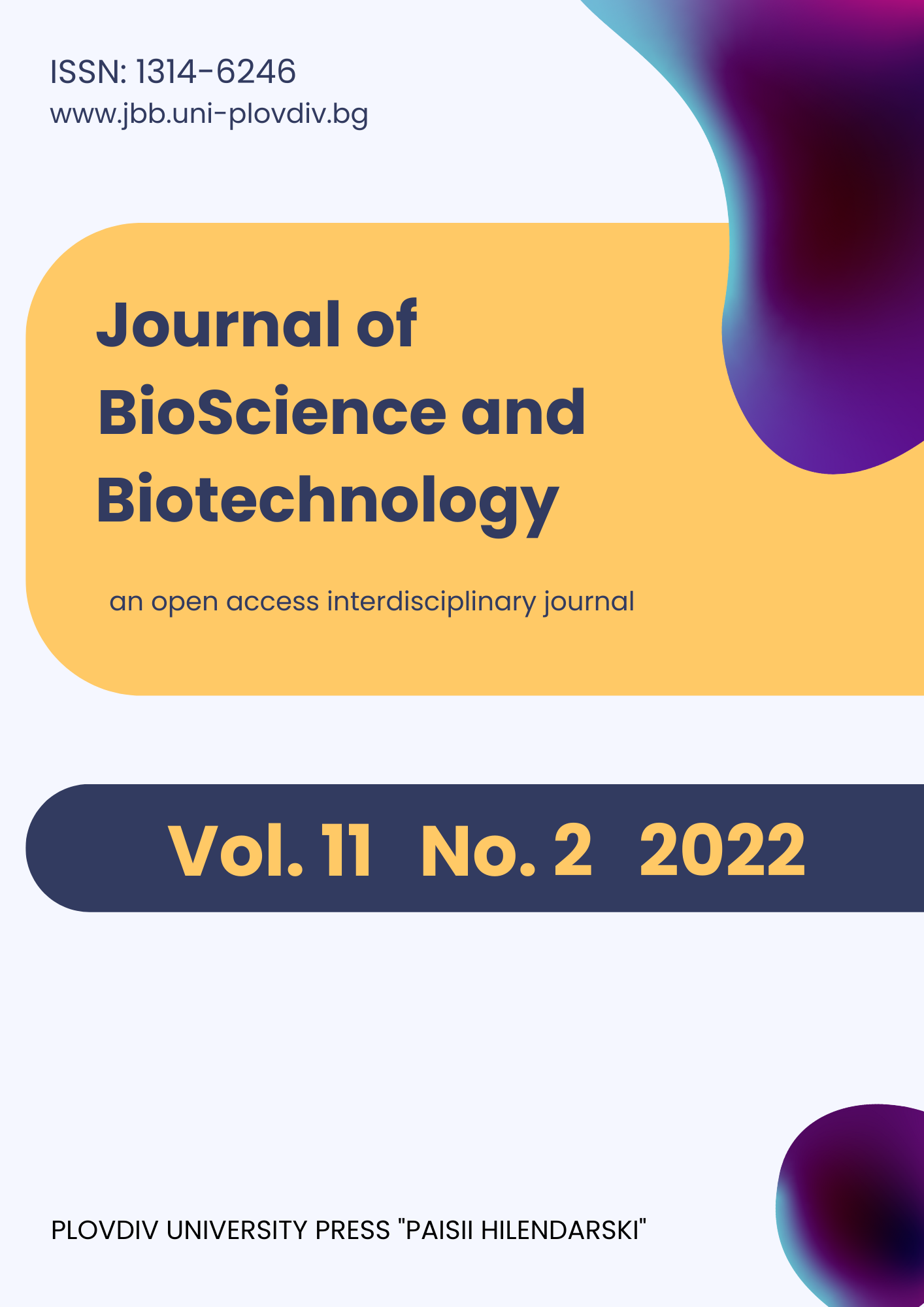 Downloads
Section
Ecology and Ecotoxicology
License
Copyright (c) 2022 Tsonka Dimitrova
This work is licensed under a Creative Commons Attribution-NonCommercial-NoDerivatives 3.0 Unported License.
Authors of articles published in Journal of BioScience and Biotechnology retain the copyright of their articles. The journal/publisher is not responsible for subsequent uses of the work. It is the author's responsibility to bring an infringement action if so desired by the author.
Authors retain the following rights:
copyright, and other proprietary rights relating to the article, such as patent rights;
the right to use the substance of the article in future own works, including lectures and books;
the right to reproduce the article for own purposes, provided the copies are not offered for sale;
the right to self-archive the article.