First Record of Anisakis sp. Third-Stage Larvae (Nematoda) Occurrence, as a Human Risk, in Pacific Jack Mackerel from a Fish Processing and Packaging Plant in the North of Iran
Keywords:
Cargo, Contaminate, Encapsulate, Jack mackerel, New Zealand
Abstract
Purpose: This research was performed with the aim of hygienic tracking for fish-borne parasitic contamination imported by Jack mackerel fish from certain parts of the world in a fish processing unit during a health inspection in the northern region of Iran in the summer of the year 2019.
Methods: A sample of 150 jack mackerel fish specimens were selected at random. All the fish had the same length and weight sizes at average measures of 53.6 cm and 2.04 kg. The cysts consisting of robust parasites seen on mesentery and muscles were then removed larval from their locality and placed in small glass jars containing 10% formalin and transferred to the lab.
The results: A total of 100% of Jack Mackerel (Trachurus symmetricus) fish cargo, as a portion of human food, imported from New Zealand were severely contaminated with Anisakis sp. worm parasite. The parasite intensity ranges were between 25 and 70 individuals per fish, and the total of parasites was 7125 individuals. The mean intensity reached 47.5. The encysted parasite specimens were observed in the muscles, mesentery, and peritoneum of viscera around the abdominal cavity of mackerel whereas seeing as twisted third-stage larvae.
Conclusion: As an aspect of human sanitary, Anisakis species due to being zoonoses has significant importance. For this reason, people should avoid consuming raw or semi-cooked marine fish. The present study is the first available report of Anisakis sp. contamination in Jack mackerel imported to Iran.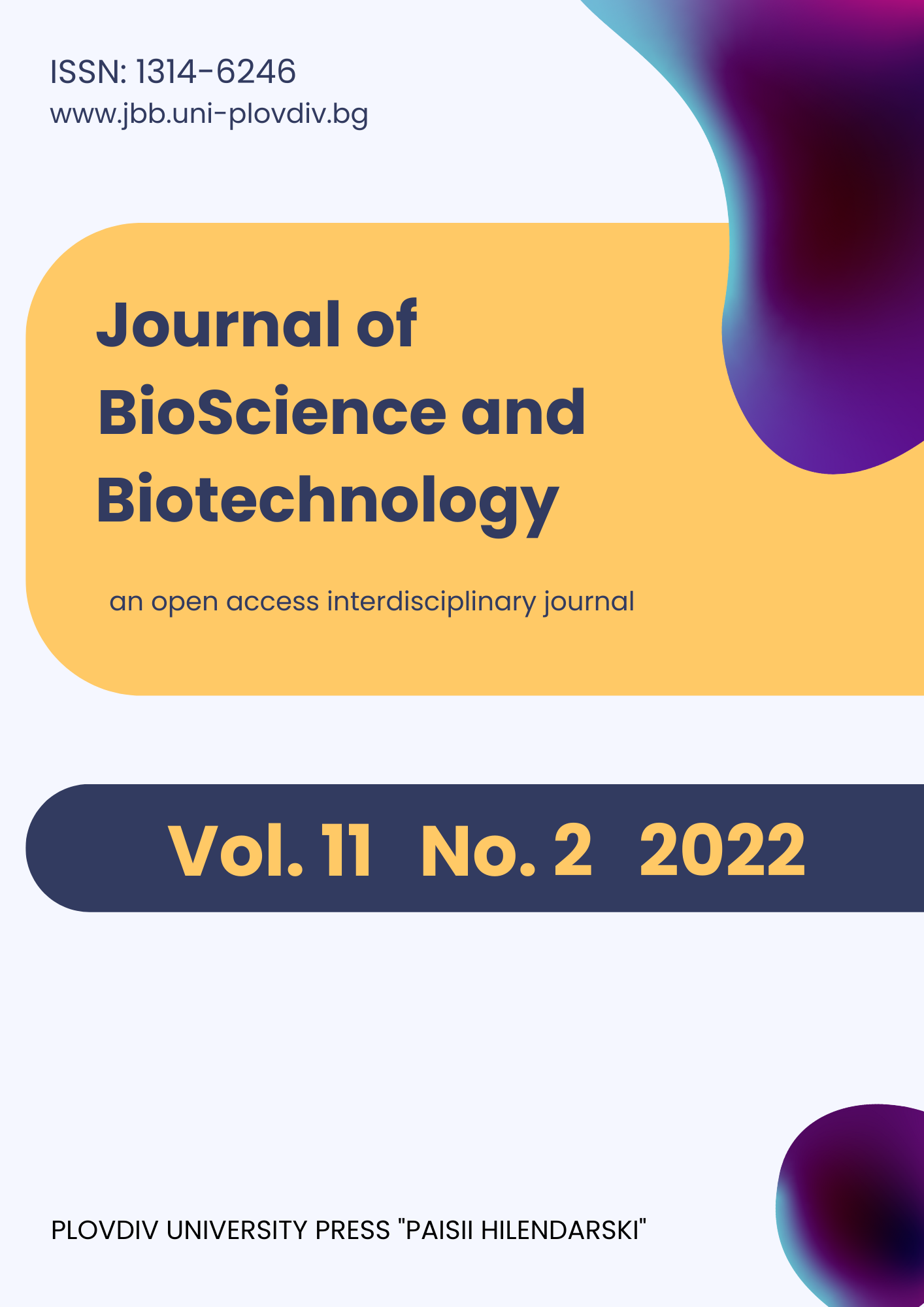 Downloads
License
Copyright (c) 2022 Mehrdad Asgharnia, Seyed Fakhraddin Mirhasheminasab, Javad Daghigh Roohi; Fariba Madadi
This work is licensed under a Creative Commons Attribution-NonCommercial-NoDerivatives 3.0 Unported License.
Authors of articles published in Journal of BioScience and Biotechnology retain the copyright of their articles. The journal/publisher is not responsible for subsequent uses of the work. It is the author's responsibility to bring an infringement action if so desired by the author.
Authors retain the following rights:
copyright, and other proprietary rights relating to the article, such as patent rights;
the right to use the substance of the article in future own works, including lectures and books;
the right to reproduce the article for own purposes, provided the copies are not offered for sale;
the right to self-archive the article.