Bioactive potential of secondary metabolites of rhizospheric fungus Penicillium citrinum isolate-ABRF3
Keywords:
Penicillium, secondary metabolite, antioxidant, anti-proliferative, anti-aging
Abstract
A strain of Penicillium citrinum isolate-ABRF3 collected from the Achanakmar Biosphere, India, was examined for its bioactive potential. Under optimized conditions, secondary metabolites were extracted from the fungus using the solvent extraction method, and all fractions were assessed for antioxidant, antimicrobial, anti-aging, and antiproliferative activity. The highest antioxidant activity was shown by Penicillium citrinum ethanolic extract, i.e., 80%, 79%, 77%, and 75% when assessed by 2,2-diphenyl 1-picrylhydrazyl, Ferric reducing power, Phosphomolybdenum, and 2, 2'-azino-bis3-ethylbenzthiazoline-6-sulfonic assays, respectively. A maximum inhibition zone of 17.18 ± 1.3 mm was observed against pathogenic bacteria Staphylococcus aureus in the ethyl acetate column fraction compared with standard antibiotics. Ethyl acetate column fraction demonstrated meaningful anti-aging activity against Yeast mutant strain, BY4742, along with methanol and chloroform column fraction depicted a substantial DNA fragmentation and antiproliferative action against a set of mammalian cancer cell lines. The Gas Chromatography with Mass Spectroscopy and Nuclear Magnetic Resonance analysis identified (E)-9-Octadecenoic acid ethyl ester as a significant secondary metabolite in the extract. In silico molecular docking was performed for identified metabolite (E)-9-Octadecenoic acid ethyl ester to ascertain its putative role in extract bioactivity, with various anti-aging and anticancer targets.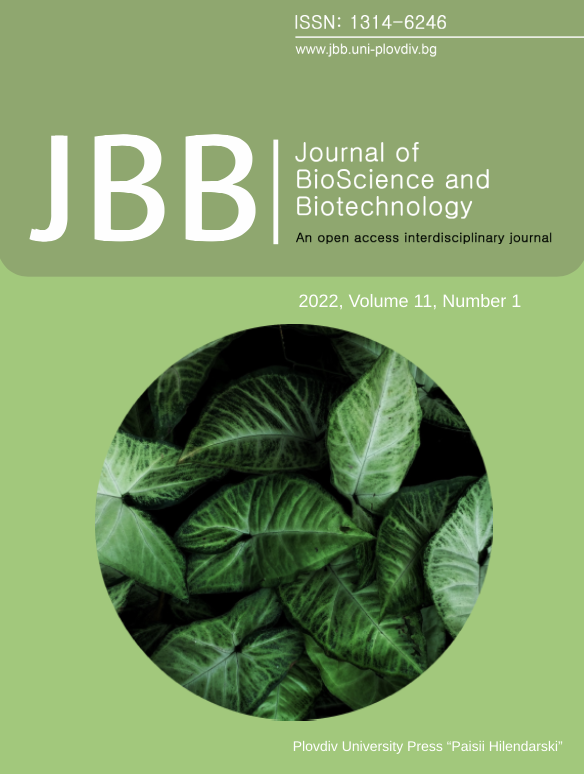 Downloads
Additional Files
Section
Biochemistry and Biotechnology
License
Authors of articles published in Journal of BioScience and Biotechnology retain the copyright of their articles. The journal/publisher is not responsible for subsequent uses of the work. It is the author's responsibility to bring an infringement action if so desired by the author.
Authors retain the following rights:
copyright, and other proprietary rights relating to the article, such as patent rights;
the right to use the substance of the article in future own works, including lectures and books;
the right to reproduce the article for own purposes, provided the copies are not offered for sale;
the right to self-archive the article.