In vitro organogenesis from transformed root cultures of Plantago lanceolata and phytochemical analysis by HPLC and GC-MS
Keywords:
Agrobacterium rhizogenes, Phytochemical analysis, Plantago lanceolata, Transformed plants, Transgenic roots
Abstract
Plantago lanceolata (ribwort plantain) is a well-known medicinal plant that has been used for traditional purposes. In vitro shoot, organogenesis, and plant regeneration of P. lanceolata were established from transgenic root explants, and then the main medicinal compounds were detected by HPLC and GC-MS. The highest frequency of transformation, shoot organogenesis (100%) and the number of shoots per explant (177) was achieved using the Agrobacterium rhizogenes strain A4 in ½ salt B5 medium without the addition of plant growth regulators (PGRs) for 14-20 days after infection by A. rhizogenes. Root induction occurred from the regenerated shoots sub-cultured on the ½ MS without the addition of any PGRs after 7-14 days. The results of HPLC analysis showed that apigenin and gallic acid content in transgenic plants are more than transgenic roots. The content of catalpol did not show a significant difference in both transgenic samples. The methanolic extracts of transformed roots showed remarkable compounds, including Cycloheptasiloxane, tetradecamethyl-(1.43-fold increase); Palmitic acid methyl ester-(4.15-fold increase); 9,12-Octadecadienoic acid, methyl ester-(1.72-fold increase); Methyl isostearate--(4.26-fold increase) in comparison to the methanolic extract of P.lanceolata root. P. lanceolata is a medicinal plant that showed worthy potential for in vitro culture. As the first report, that established a reliable protocol to optimize the produce hairy roots and HR-plants of P. lanceolata. hairy roots offer suitable prospects for the production of valuable compounds due to the overproduction of shoot and root.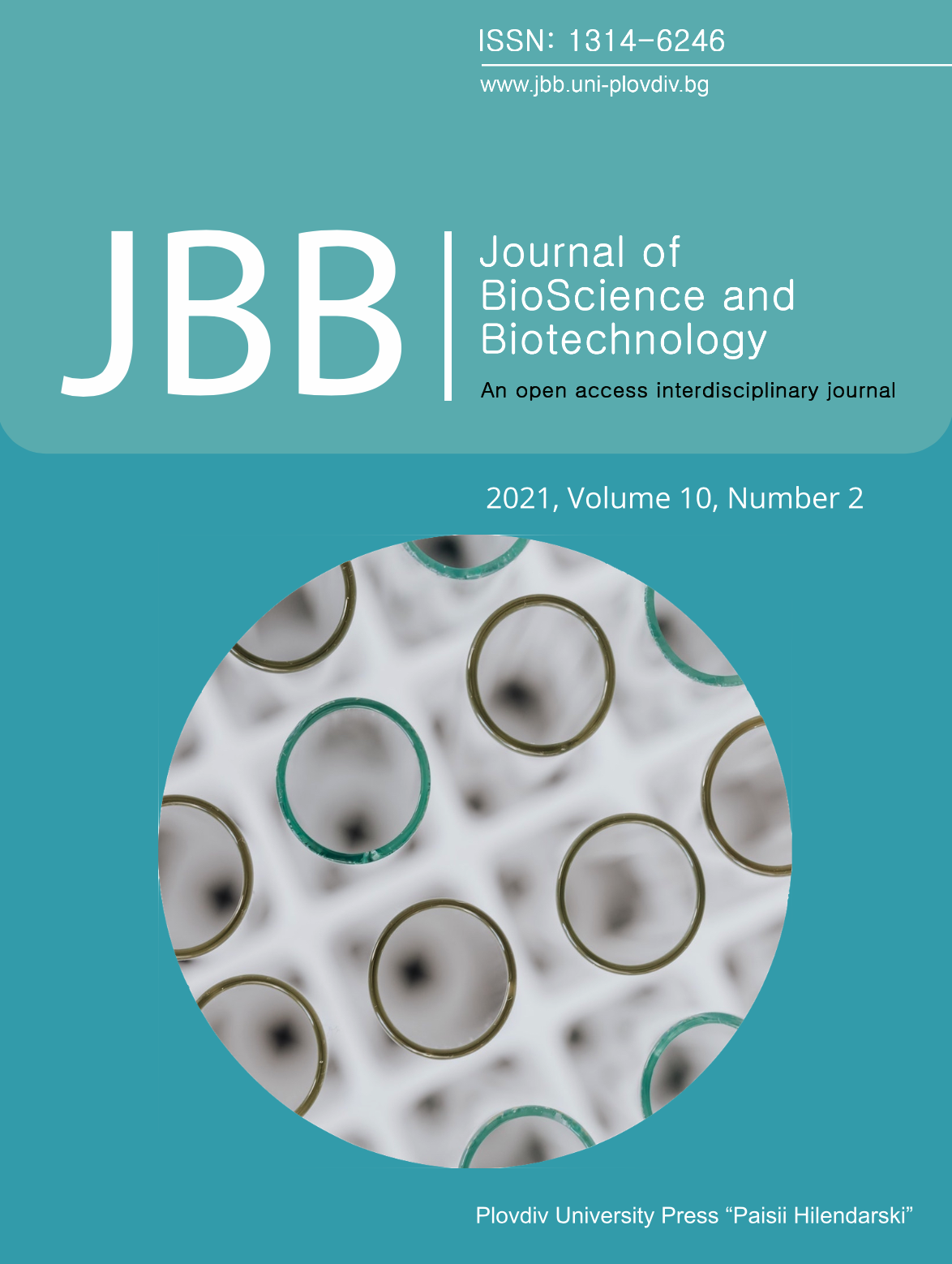 Downloads
Section
Biochemistry and Biotechnology
License
Authors of articles published in Journal of BioScience and Biotechnology retain the copyright of their articles. The journal/publisher is not responsible for subsequent uses of the work. It is the author's responsibility to bring an infringement action if so desired by the author.
Authors retain the following rights:
copyright, and other proprietary rights relating to the article, such as patent rights;
the right to use the substance of the article in future own works, including lectures and books;
the right to reproduce the article for own purposes, provided the copies are not offered for sale;
the right to self-archive the article.