Application of PCR-RFLP method to determine polymorphism in BMP-15 and GDF9 fecundity genes in Northeast Bulgarian Merino sheep breed
Keywords:
Northeast Bulgarian Merino sheep breed, BMP-15, GDF9, PCR-RFLP analysis, polymorphism
Abstract
The purpose of this study was to determine the presence or absence of mutations in BMP-15 and GDF9 fecundity genes. In this experiment 60 ewes from Northeast Bulgarian Merino sheep breed were tested for polymorphisms in BMP-15 gene and SNP G1 of the GDF9 gene. This is the first investigation of BMP-15 gene by PCR-RFLP method in Bulgarian sheep breed. After DNA extraction and PCR amplification were received the expected PCR products. The digestion with restriction enzyme HinfI for BMP-15 gene and HhaI for GDF0 revealed mutations in both genes. In BMP-15 were found alleles + and G with frequencies 0.94 and 0.06, respectively and genotypes ++ and G+ with frequencies 0.80 and 0.12, respectively. In GDF9 were identified alleles G and A with frequencies 0.94 and 0.06 and genotypes GG and AG with frequencies 0.88 and 0.12.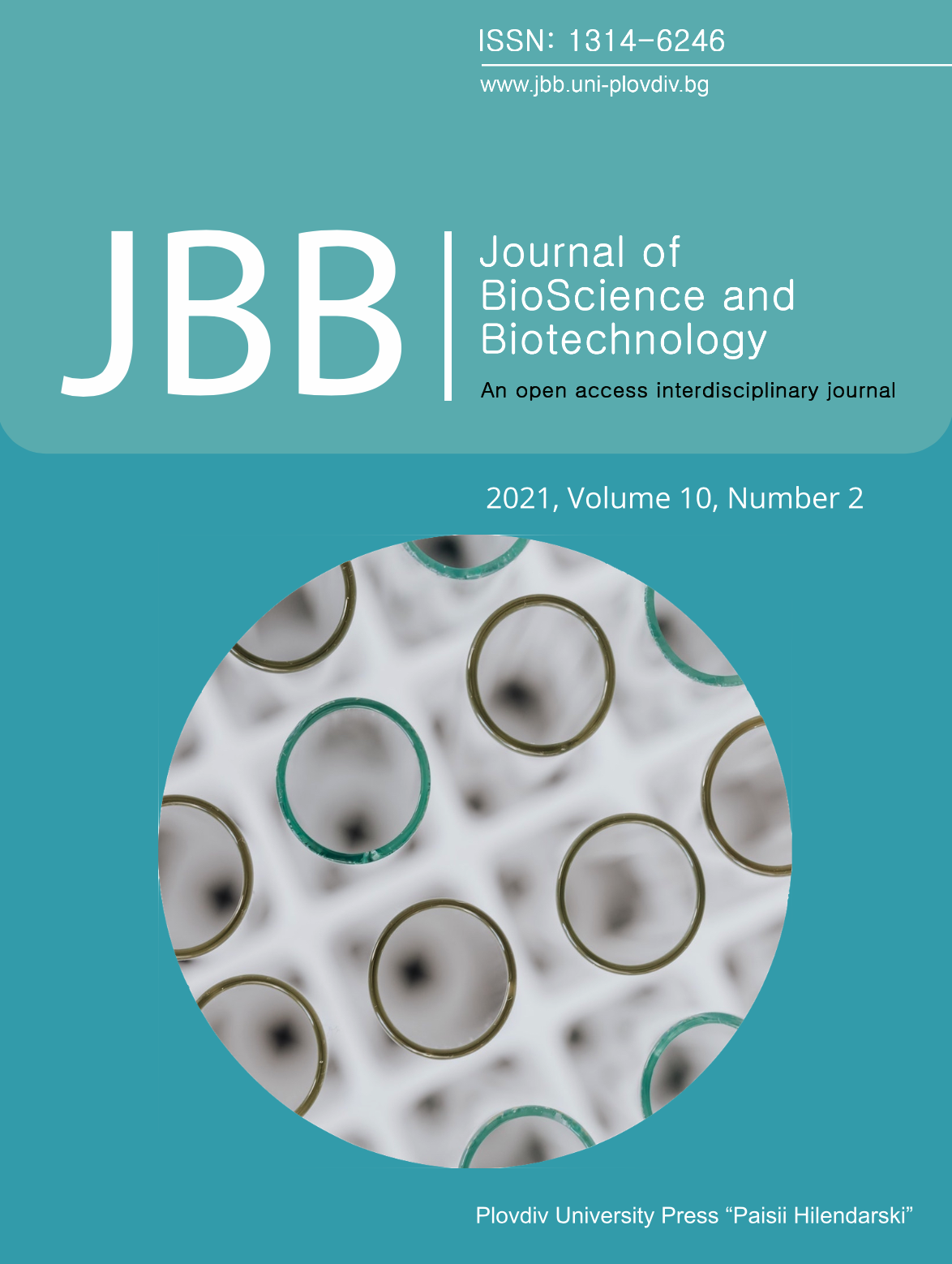 Downloads
License
Authors of articles published in Journal of BioScience and Biotechnology retain the copyright of their articles. The journal/publisher is not responsible for subsequent uses of the work. It is the author's responsibility to bring an infringement action if so desired by the author.
Authors retain the following rights:
copyright, and other proprietary rights relating to the article, such as patent rights;
the right to use the substance of the article in future own works, including lectures and books;
the right to reproduce the article for own purposes, provided the copies are not offered for sale;
the right to self-archive the article.