Staphylococcus aureus enterotoxin A gene induce the changes in the expression of apoptosis-related genes in AGS cell line
Keywords:
staphylococcus aureus, enterotoxin A, AGS, gastric cancer, apoptosis-related gene
Abstract
Gastric cancer is one of the most common malignancies worldwide and it is the fourth leading cause of cancer-related death. Staphylococcus aureus enterotoxin A (SEA) is one of the toxins affecting the expression of apoptotic-related genes. The aim of this research is to investigate the effects of S. aureus enterotoxin A on the expression of BAK, FAS, BAX, TNF-α, BCL-2 and Survivin in AGS cell lines. In this study, AGS cells were transfected with the pcDNA3.1(+)-enterotoxin A or empty pcDNA3.1(+) plasmids using Lipofectamine 2000. The cells were grown in Dulbecco's modified Eagle's medium (DMEM) with 10% FBS. Then, the mRNA expression level of BAK, FAS, BAX, TNF-α, BCL-2 and Survivin was measured by qRT-PCR method. Our findings indicated that Staphylococcus aureus enterotoxin A markedly altered the expression level of the apoptotic-related gene of the AGS cell line. The mRNA expression of BAK, FAS, BAX and TNF-α genes increased statistically significant in enterotoxin A treated AGS cells compared with the control group. On  the  contrary,  BCL2 and Survivin  mRNA expression  showed  a  significant  decrease  compared  with  AGS  cells  were transformed  by empty pcDNA3.1(+) plasmid. We suggested that SEA could represent an agent that can significantly changes apoptosis-related genes expression in AGS cell line, leading to reduction of tumor cell proliferation.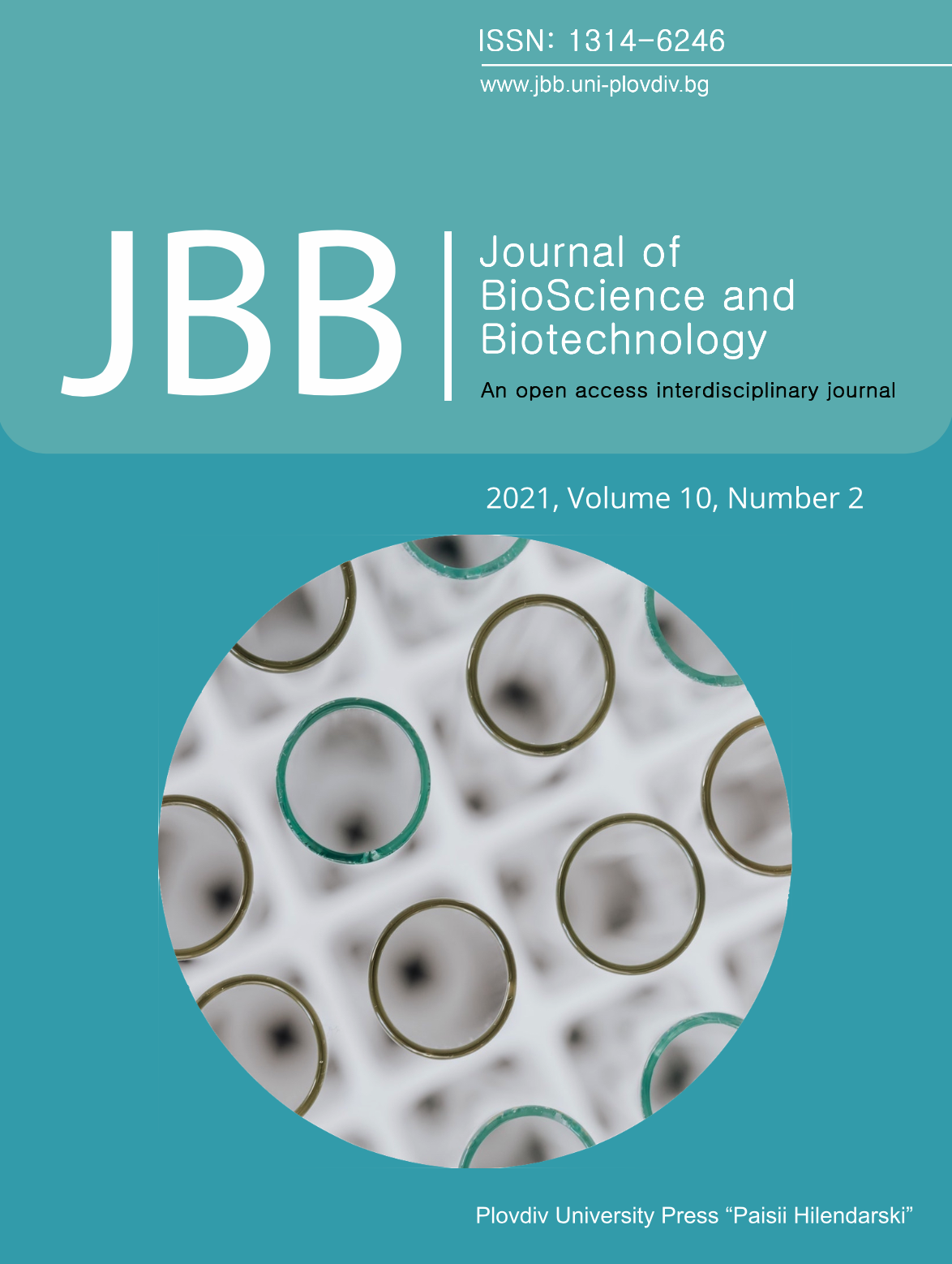 Downloads
Section
Cellular and Molecular Biology
License
Authors of articles published in Journal of BioScience and Biotechnology retain the copyright of their articles. The journal/publisher is not responsible for subsequent uses of the work. It is the author's responsibility to bring an infringement action if so desired by the author.
Authors retain the following rights:
copyright, and other proprietary rights relating to the article, such as patent rights;
the right to use the substance of the article in future own works, including lectures and books;
the right to reproduce the article for own purposes, provided the copies are not offered for sale;
the right to self-archive the article.