Grass carp (Ctenopharyngodon idella Valenciennes, 1844) (Pisces: Cyprinidae) as host of new parasite species in the Ichthyoparasitofauna of Macedonia
Dijana Blazhekovikj - Dimovska

University "St. Kliment Ohridski", Faculty of Biotechnical Sciences, Department of biotechnology, Bitola, N. Macedonia

Stojmir Stojanovski

Hidrobiological Institute, Department of Fish Pathology, Ohrid, N. Macedonia
Keywords:
aquaculture, parasites, fish infestation, morphological determination
Abstract
Grass carp (Ctenopharyngodon idella Valenciennes, 1844) is one of the most important fish species from family Cyprinidae in the cyprinid aquaculture facilities in N. Macedonia. The aim of this study was to determine the presence of parasite fauna, prevalence, mean intensity, as well as, seasonal dynamic of parasite species in grass carp. A total of 76 fish specimens of grass carp were examined for parasitological investigation from the most significant and larger cyprinid aquaculture facilities in N. Macedonia. Parasite identification was performed morphologically, based on the character of significant organs, using referent keys for determination. In this study, the following parasite species were established: Dactylogyrus lamellatus, Tylodelphis clavata (larvae) and Sinergasilus major. The highest prevalence (35.52 %) and mean intensity (167.15) was determined with Sinergasilus major in autumn. The records of Dactylogyrus lamellatus, Tylodelphis clavata and Sinergasilus major in grass carp in the present study are considered as the first records in N. Macedonia. The grass carp is regarded as a new host for these parasite species in Macedonian waters. The introduction of exotic pathogens by fish imports into the country should be strictly controlled and evaluated from the outset, in order to protect not only autochthonous fish species but also the aquatic ecosystem itself.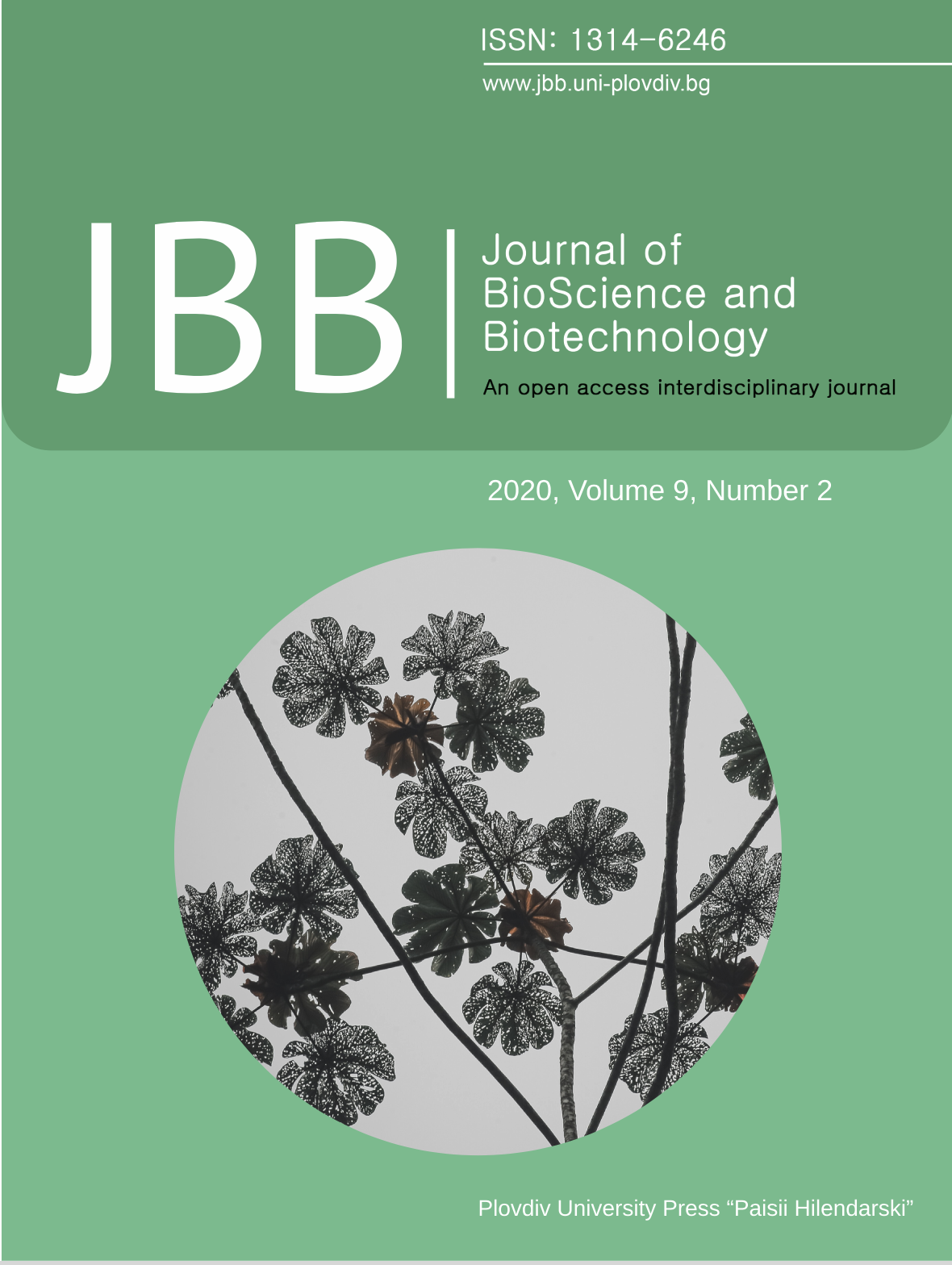 Authors of articles published in Journal of BioScience and Biotechnology retain the copyright of their articles. The journal/publisher is not responsible for subsequent uses of the work. It is the author's responsibility to bring an infringement action if so desired by the author.
Authors retain the following rights:
copyright, and other proprietary rights relating to the article, such as patent rights;
the right to use the substance of the article in future own works, including lectures and books;
the right to reproduce the article for own purposes, provided the copies are not offered for sale;
the right to self-archive the article.