In vitro direct organogenesis and genetically transformed root cultures in Artemisia sieberi Besser as a source of pharmaceutical compound artemisinin
Elmira Mohammadi

Zanjan Pharmaceutical Biotechnology Research Center, Zanjan University of Medical Sciences, Zanjan, Iran; Department of Plant production and Genetics, Faculty of Agriculture, University of Zanjan

Khadijeh Bagheri

Zanjan Pharmaceutical Biotechnology Research Center, Zanjan University of Medical Sciences, Zanjan, Iran

Mina Beigmohammadi

Zanjan Pharmaceutical Biotechnology Research Center, Zanjan University of Medical Sciences, Zanjan, Iran; University of Tabriz, Tabriz, Iran

Ali Sharafi

Zanjan Pharmaceutical Biotechnology Research Center, Zanjan University of Medical Sciences, Zanjan, Iran; Department of Pharmaceutical Biotechnology, School of Pharmacy, Zanjan University of Medical Sciences, Zanjan, Iran
Keywords:
Artemisia sieberi, Artemisinin, Direct regeneration, Genetically transformed root
Abstract
Artemisia sieberi has an important pharmaceutical compound artemisinin. Artemisinin is one of the most natural and strongest antimalarial agent. In this study, for in vitro plant regeneration, leaves from one month-old sterile plants as explants were used in plant media containing different combination hormones, including 2, 4-D, IAA, NAA, BA, and TDZ. The highest indirect regeneration frequency was obtained using 2 mg/l BA, 0.05 mg/l NAA and 2 mg/l BA, 0.5 mg/l IAA. The highest direct regeneration was observed in 0.1 mg/l TDZ. Also, an efficient transgenic root induction system for Artemisia sieberi was developed through evaluating some factors such as Agrobacterium rhizogenes strain, explant type, pre-culture period (0, 24 and 48 hours), co-cultivation period (24, 48 and 72 hours), absence or presence of acetosyringone on the induction rate of transgenic roots were evaluated. The highest roots induction was obtained respectively in MSU440 (83.33%) and ATCC15834 (73%) onto the 4-week-old leaf explants followed by a co-cultivation period of 2 days on a ½ MS medium containing 100 μM acetosyringone. In order to molecular validation of transgenic root, PCR with specific primers of rolB gene was performed. Approximately 0.048 % artemisinin was detected by HPLC analysis in root cultures. Transgenic roots can consider as a new alternative approach of artemisinin production.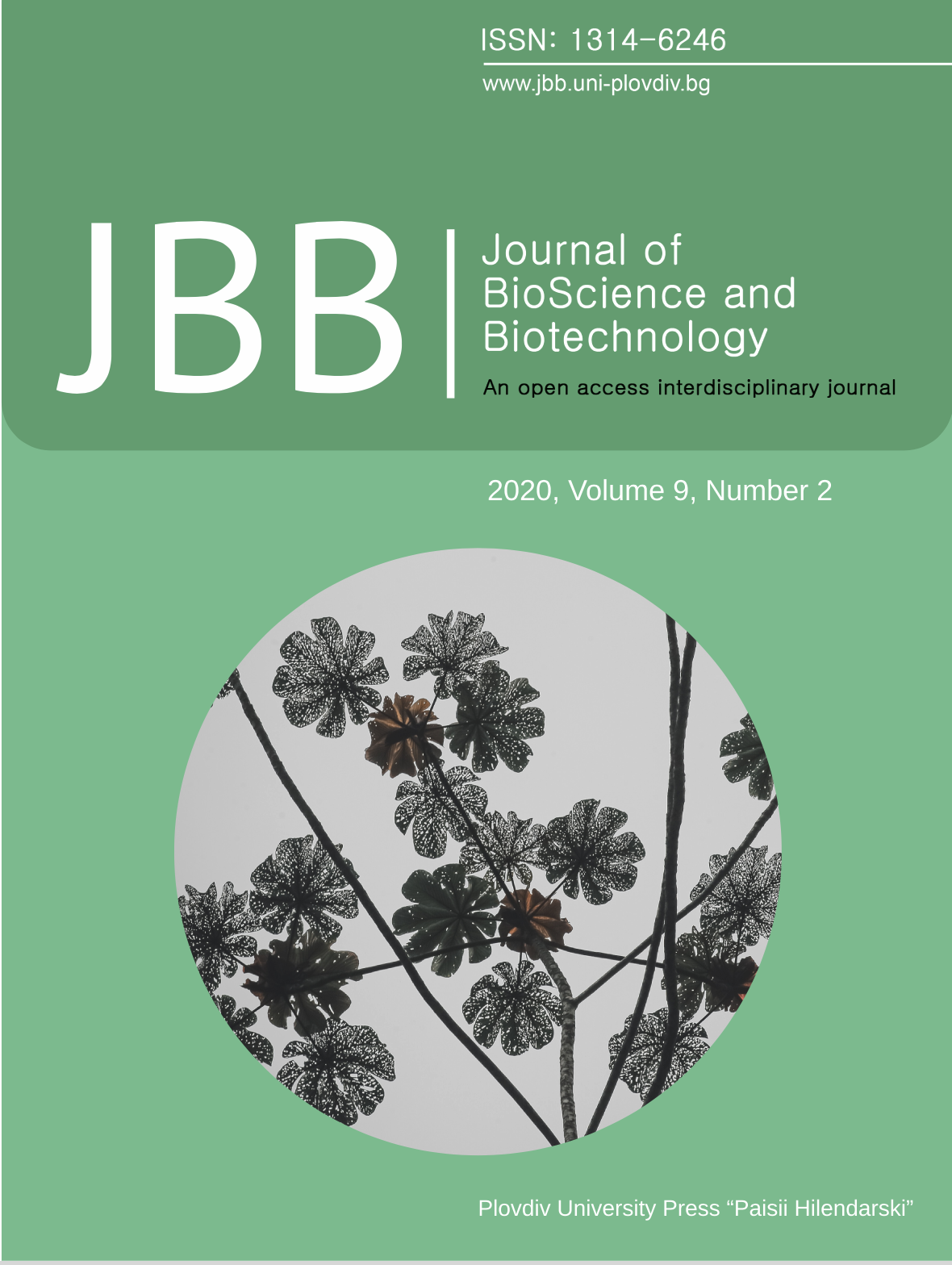 Authors of articles published in Journal of BioScience and Biotechnology retain the copyright of their articles. The journal/publisher is not responsible for subsequent uses of the work. It is the author's responsibility to bring an infringement action if so desired by the author.
Authors retain the following rights:
copyright, and other proprietary rights relating to the article, such as patent rights;
the right to use the substance of the article in future own works, including lectures and books;
the right to reproduce the article for own purposes, provided the copies are not offered for sale;
the right to self-archive the article.