Errata: A contribution to the study of ground beetles (Coleoptera: Carabidae) in the Western Rhodope Mts. (Bulgaria), published in J. BioSci. Biotech. 2017, 6(3): 203-209
Teodora Marius Teofilova

Institute of Biodiversity and Ecosystem Research (IBER), Bulgarian Academy of Sciences (BAS), 1000 Sofia
Keywords:
new records, check list, Carabidae, Western Rhodope Mts., life forms, localities
Abstract
This is the check list of the ground beetles (Coleoptera: Carabidae) captured in different localities in the Western Rhodope Mts. in the period 2014 – 2017. A total of 133 species were found, including 16 endemic (12% of all), 5 relicts and ten new for the studied area species. Genera Badister and Tachys were reported for the first time from the Western Rhodopes. The faunistic contribution was made for a region researched in detail for the last in 2006. The results proved the predominantly mesophilous nature of the habitats due to the large percentage of forest territories. The life forms of the carabids showed the prevalence of the zoophages over the mixophytophages both in qualitative (67%: 33%) and in quantitative terms (85.5%: 14.5%).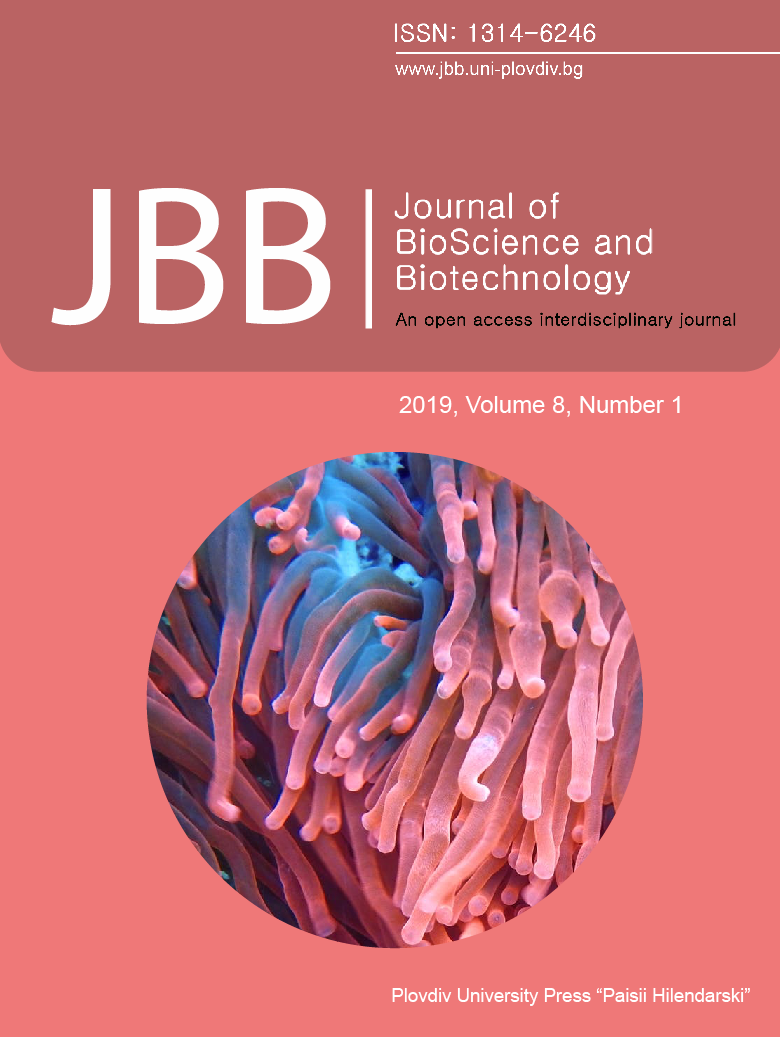 Authors of articles published in Journal of BioScience and Biotechnology retain the copyright of their articles. The journal/publisher is not responsible for subsequent uses of the work. It is the author's responsibility to bring an infringement action if so desired by the author.
Authors retain the following rights:
copyright, and other proprietary rights relating to the article, such as patent rights;
the right to use the substance of the article in future own works, including lectures and books;
the right to reproduce the article for own purposes, provided the copies are not offered for sale;
the right to self-archive the article.