Аntibiotic and serum resistance of Enterobacteriaceae strains isolated from outpatients with infections of urogenital tract
Marinela Tsankova

Department of Biochemistry and Microbiology, Faculty of Biology, University of Plovdiv Paisii Hilendarski, Plovdiv

Sonya Kostadinova

Department of Biochemistry and Microbiology, Faculty of Biology, University of Plovdiv Paisii Hilendarski, Plovdiv

Ivan Iliev

Department of Biochemistry and Microbiology, Faculty of Biology, University of Plovdiv Paisii Hilendarski, Plovdiv

Mariana Marhova

Department of Biochemistry and Microbiology, Faculty of Biology, University of Plovdiv Paisii Hilendarski, Plovdiv
Keywords:
Enterobacteriaceae, UTI, antibiotic resistance, serum resistance
Abstract
The present study is focused on the antibiotic and serum resistance of Enterobacteriaceae strains associated with community infections of the urogenital tract. During a one-year period from April 2016 to March 2017 total of 318 Enterobacteriaceae strains were collected from urine samples, vaginal and urethral secrets and ejaculates of outpatients with urinary and genital tract infections at IMDL "Chronolab" - Plovdiv, Bulgaria. The most common etiological agent was Escherichia coli (64.8%), followed by Klebsiella spp. (17%) and Proteus mirabilis (10.37%). The antibiotic susceptibility tests showed high resistance against ampicillin (49%), mecillinam (71%), doxycycline (41%) and high susceptibility to cephalosporins (cefuroxime 84.6%; cefoxitin 83.7%; cefotaxime 91.5%; cefepime 87.7%) and fluoroquinolones (ciprofloxacin 85%, norfloxacin 79%, levofloxacin 83%;). Significant resistance was established to nitrofurantoin (24%). Amongst the tested strains, 8.5% produced extended spectrum beta-lactamases (ESBLs). We tested serum susceptibility of strains and found that 84% of trains were resistant to the bactericidal activity of the normal human serum. Our data suggest that most likely the resistance to complement is one of the mandatory virulence factors for the majority of the Enterobacteriaceae strains associated with urogenital infections. The susceptibility profile of the tested Enterobacteriaceae strains confirms the need for constant data update on the antibiotic resistance and patterns of virulence of etiological agents of the urogenital infections.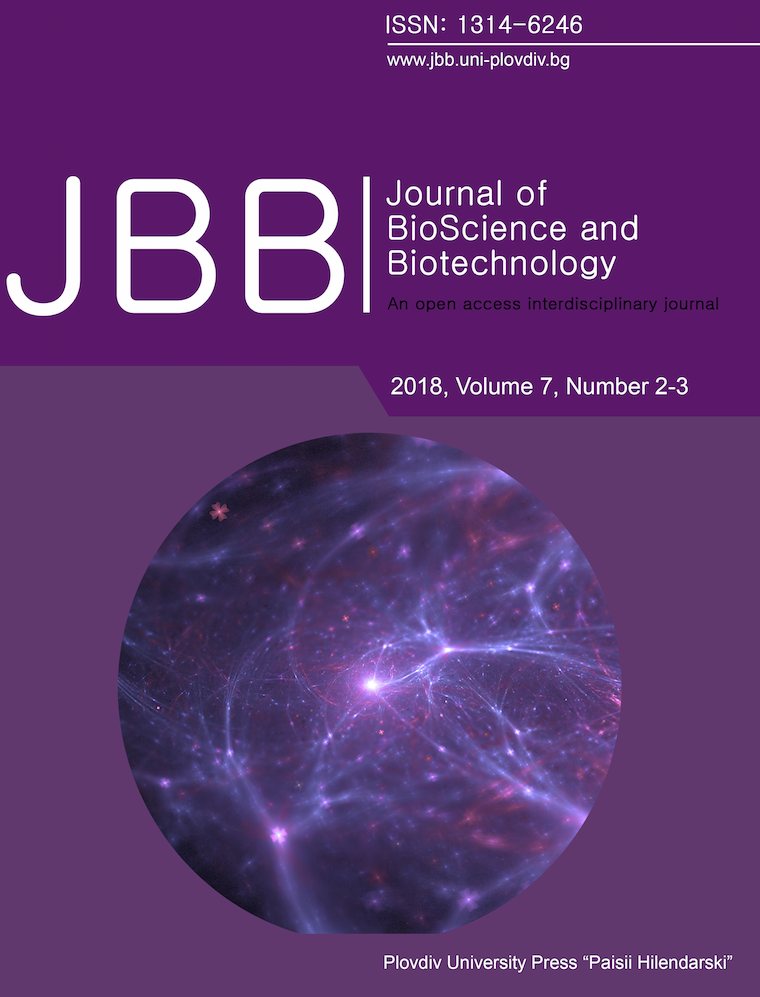 Section
Microbiology, Virology and Immunology
Authors of articles published in Journal of BioScience and Biotechnology retain the copyright of their articles. The journal/publisher is not responsible for subsequent uses of the work. It is the author's responsibility to bring an infringement action if so desired by the author.
Authors retain the following rights:
copyright, and other proprietary rights relating to the article, such as patent rights;
the right to use the substance of the article in future own works, including lectures and books;
the right to reproduce the article for own purposes, provided the copies are not offered for sale;
the right to self-archive the article.