Enhancement of catalase and superoxide dismutase activities in transgenic Escherichia coli expressing rice metallothionein isoforms
Keywords:
Catalase, Hydrogen peroxide, Metallothionein, Rice, Superoxide dismutase
Abstract
Metallothioneins (MTs) are small, ubiquitous Cys-rich proteins known to be involved in the homeostasis of essential metals, detoxification of toxic metals and protection against oxidative stress. In the present work transgenic E.coli overexpressing different rice MT isoforms including OsMT1, OsMT2, OsMT3 and OsMT4 showed higher tolerance against hydrogen peroxide stress. Moreover the enzymatic activity of catalase (CAT) and superoxide dismutase (SOD) in the transgenic strains were higher than that in control strain when they were grown in the medium containing hydrogen peroxide. To understand the mechanistic action of MT on the removal of reactive oxygen species, the activity of CAT and SOD in the E.coli protein extract were assayed after addition of pure Zn2+/MTs, Fe2+/MT and apo/MT. whereas the activity of CAT and SOD did not change by addition of apo/MT, the activity of CAT and SOD were increased after addition of Fe2+/MTs and Zn2+/MTs, respectively. These results open new insights into the role of MT as activator of CAT and SOD by supplying metals.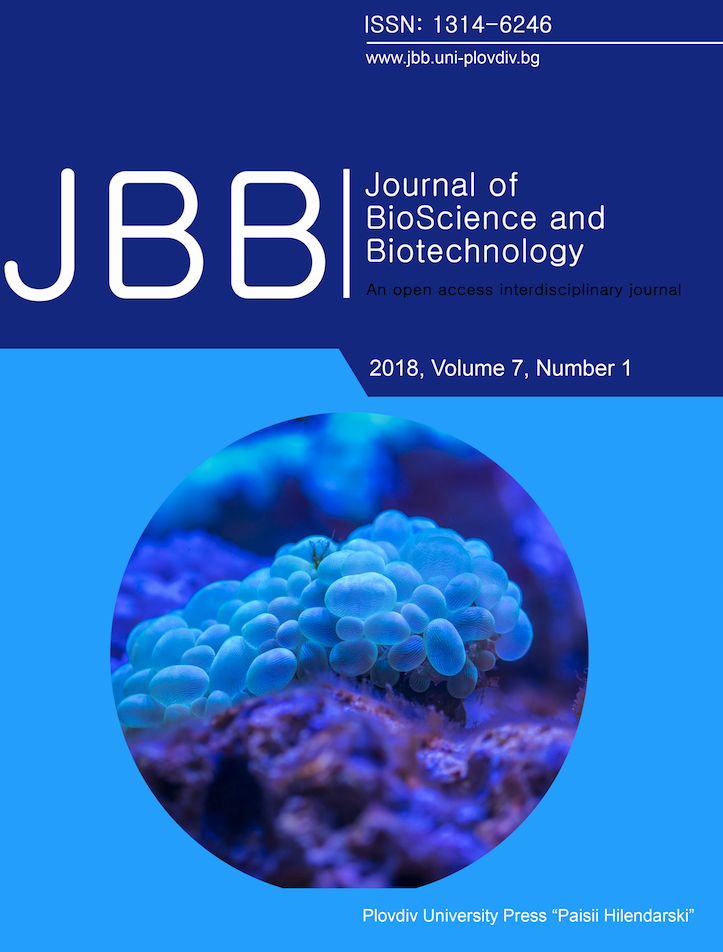 Downloads
Section
Biochemistry and Biotechnology
License
Authors of articles published in Journal of BioScience and Biotechnology retain the copyright of their articles. The journal/publisher is not responsible for subsequent uses of the work. It is the author's responsibility to bring an infringement action if so desired by the author.
Authors retain the following rights:
copyright, and other proprietary rights relating to the article, such as patent rights;
the right to use the substance of the article in future own works, including lectures and books;
the right to reproduce the article for own purposes, provided the copies are not offered for sale;
the right to self-archive the article.