Growth and development of saffron (Crocus sativus L.) in response to temperature pre-treatment and environmental conditions
Keywords:
saffron corm, temperature pre-treatment, vegetative growth
Abstract
Climatic indices, such as temperature, have an important role in saffron yield. This study was undertaken to investigate the effect of temperature-controlled conditions on the growth and development of saffron. For this purpose, saffron mother corms were initially pre-treated with two temperature levels of 17 and 30 ° C for four days. The treated corms were then planted in a greenhouse. Subsequently, the young plants were transferred to the main field at 4 different times including: i) no transfer, ii) transfer immediately after flowering, iii) transfer 10 days after flowering and iv) transfer 20 days after flowering. Results showed that temperature pre-treatment of corms had no significant effect on studied traits while, time of transferring significantly affected on some traits. The plants kept in the greenhouse had more length and more number of leaves while, those that transferred immediately after flowering had more fresh weight, dry weight and diameter of corm. It seems that the temperature of the greenhouse (23-25 ° C) was suitable for vegetative growth whereas, farm temperature (10-18 ° C) led to further corm attributes.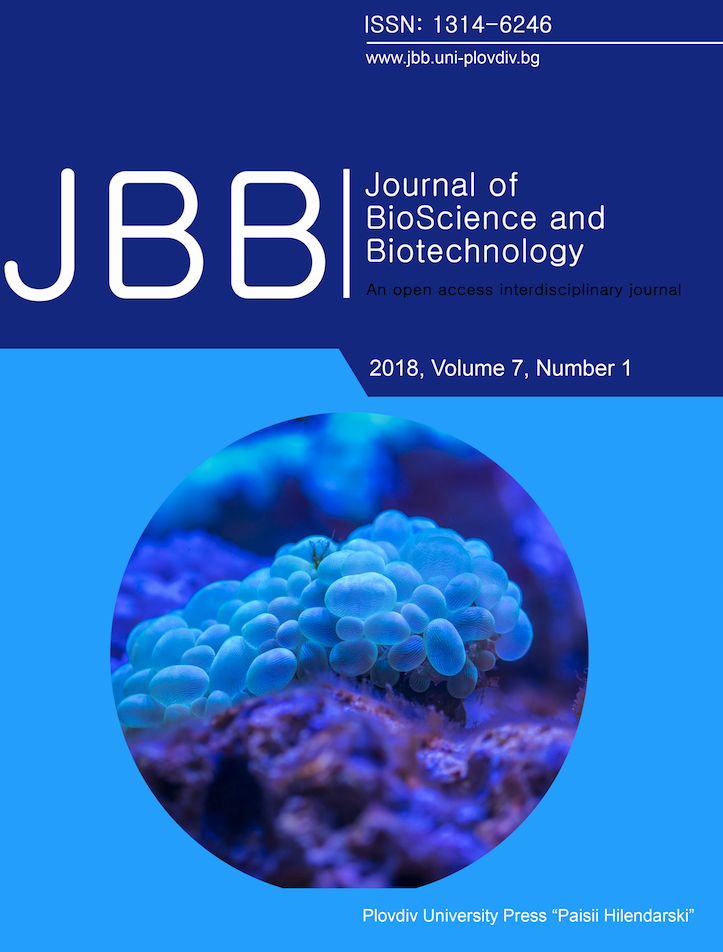 Downloads
License
Authors of articles published in Journal of BioScience and Biotechnology retain the copyright of their articles. The journal/publisher is not responsible for subsequent uses of the work. It is the author's responsibility to bring an infringement action if so desired by the author.
Authors retain the following rights:
copyright, and other proprietary rights relating to the article, such as patent rights;
the right to use the substance of the article in future own works, including lectures and books;
the right to reproduce the article for own purposes, provided the copies are not offered for sale;
the right to self-archive the article.