Phenolic acid profiles of endemic species Verbascum anisophyllum and Verbascum davidoffii
Phenolic acid profiles of Verbascum species
Keywords:
alkaline and acid hydrolysis, DPPH, GC/MS, mullein
Abstract
The profiles of methanol extractable and methanol insoluble bound phenolic acids of two species: Verbascum anisophyllum Murb (Balkan endemic) and Verbascum davidoffii Murb. (Bulgarian endemic) were determined. Free radical scavenging activity and total phenolic content of studied extracts and fractions were evaluated by DPPH antioxidant method and Folin–Ciocalteu reagent, respectively. Phenolic acid profiles were analyzed by GC/MS. Sixteen phenolic acids and their derivatives were detected. Ferulic acid was the major individual phenolic acid presented in all extracts and fractions. Hydroxycinnamic, vanillic and p-hydroxybenzoic acids were also abundant in the studied phenolic acid profiles. The presence of gentisic, syringic, isoferulic, dihydroferulic, eudesmic, 3,5-di-tert-butyl-4-hydroxybenzoic acids were reported for the first time to Verbascum species. The greatest variety of phenolic acids was found in the fractions containing methanol insoluble bound hydrolysable phenolic acids. The highest free radical scavenging activity and total phenolic content were established for methanol extractable alkaline hydrolysable fractions. Phenolic acid profiles and free radical scavenging activity of both species were similar although V. davidoffii contained few more components. The present study is the first report on the phenolic acid profiles and free radical scavenging activity of V. anisophyllum and V. davidoffii as well as first detailed study of the phenolic acid profiles of the Verbacum species.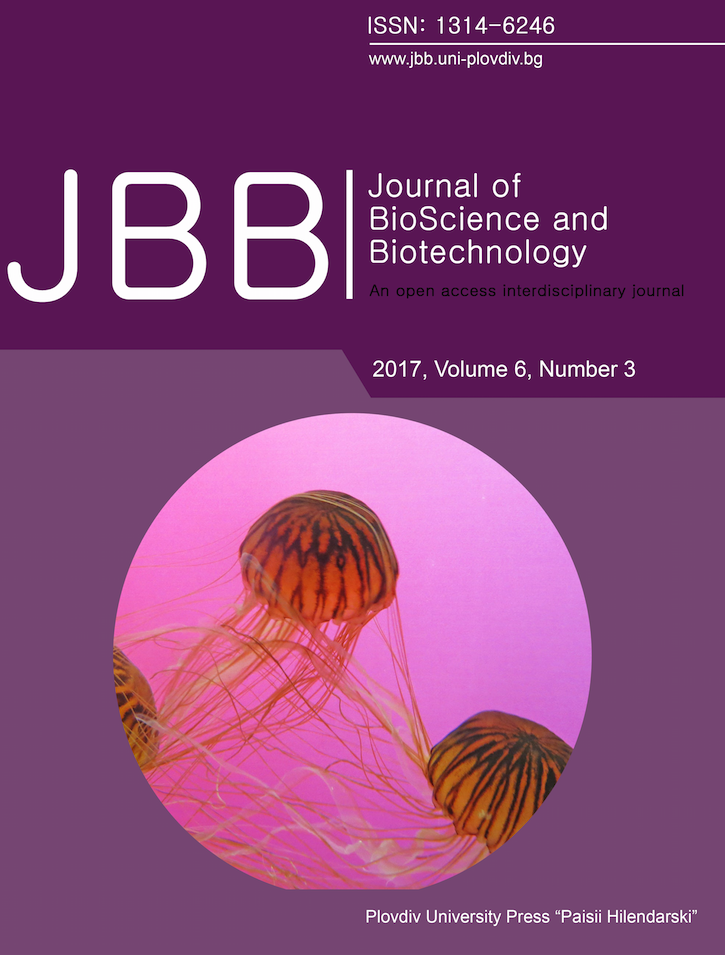 Downloads
Section
Biochemistry and Biotechnology
License
Authors of articles published in Journal of BioScience and Biotechnology retain the copyright of their articles. The journal/publisher is not responsible for subsequent uses of the work. It is the author's responsibility to bring an infringement action if so desired by the author.
Authors retain the following rights:
copyright, and other proprietary rights relating to the article, such as patent rights;
the right to use the substance of the article in future own works, including lectures and books;
the right to reproduce the article for own purposes, provided the copies are not offered for sale;
the right to self-archive the article.