Stoykov, D.Y., Gyosheva, M.M. New data about some rare and less known discomycetous fungi from Bulgaria
New data about rare and less known discomycetes in Bulgaria
Dimitar Yordanov Stoykov

Institute of Biodiversity and Ecosysrem Research, Bulgarian Academy of Sciences, 2 Gagarin Str., 1113, Sofia

Melania Mihailova Gyosheva

Institute of Biodiversity and Ecosystem Research, Bulgarian Academy of Sciences, 2 Gagarin Str., BG-1113, Sofia, Bulgaria
Keywords:
Ascomycota, Bulgaria, chorology, fungal conservation
Abstract
New data for six discomycetes from orders Helotiales and Rhytismatales in Bulgaria are presented herein. Three of them (Ombrophila violacea, Rutstroemia bulgarioides and R. calopus) are of high conservation value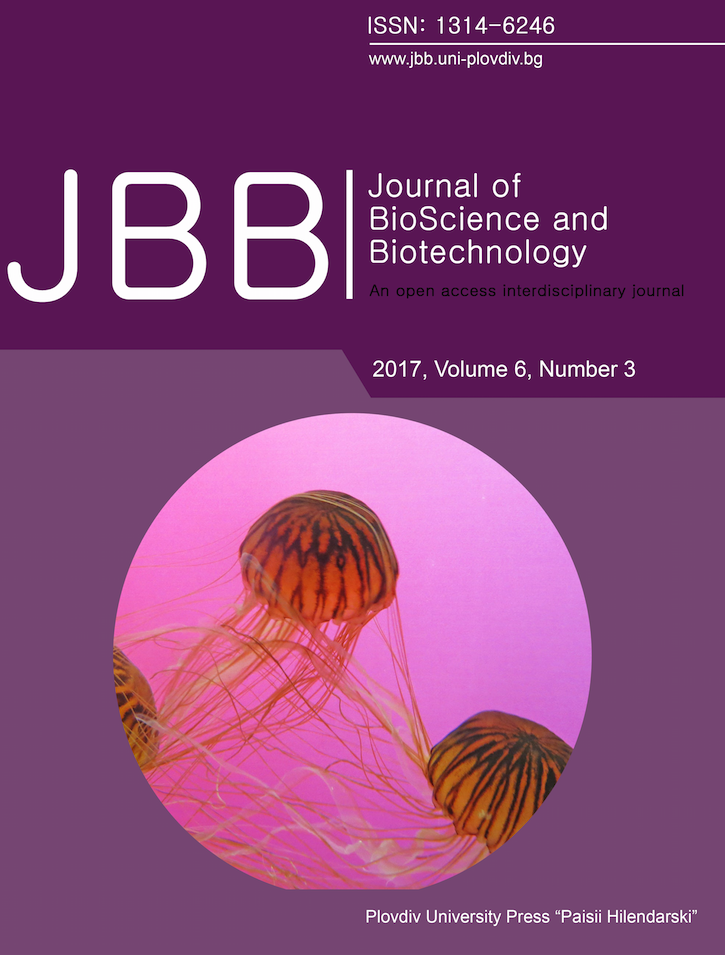 Authors of articles published in Journal of BioScience and Biotechnology retain the copyright of their articles. The journal/publisher is not responsible for subsequent uses of the work. It is the author's responsibility to bring an infringement action if so desired by the author.
Authors retain the following rights:
copyright, and other proprietary rights relating to the article, such as patent rights;
the right to use the substance of the article in future own works, including lectures and books;
the right to reproduce the article for own purposes, provided the copies are not offered for sale;
the right to self-archive the article.