The phytoplankton of Koprinka Reservoir (Central Bulgaria): species composition and dynamics
Abstract
The aim of the study was to determine the species composition and dynamics of the phytoplankton community of Koprinka reservoir. We have identified a total of 109 taxa assigned to 6 divisions including Chlorophyta (37), Ochrophyta (26), Cyanoprokaryota (22), Euglenophyta (11), Streptophyta (11) and Pyrrhophyta (2). The highest phytoplankton biomass (PhB) and numbers (PhN) and the lowest species richness were detected in September.  In October with the decrease of the PhB the species diversity has increased. The highest species richness was observed at station 3, situated in the riverine area, with the phytoplankton abundance being significantly higher compared to the other two stations. The species Hariotina polychorda dominated in the water samples in the summer at all stations. In the early autumn, a bloom of the potentially toxic species Microcystis wesenbergii was detected, which is an indicator for eutrophication process in the reservoir. Cluster analysis (CA) based on the phytoplankton composition isolated the samples from each sampling periods in a separate water cluster, characterized by significant spatial heterogeneity. The phytoplankton species composition, and the values for biomass, and chlorophyll a are evident for the eutrophic state of the reservoir.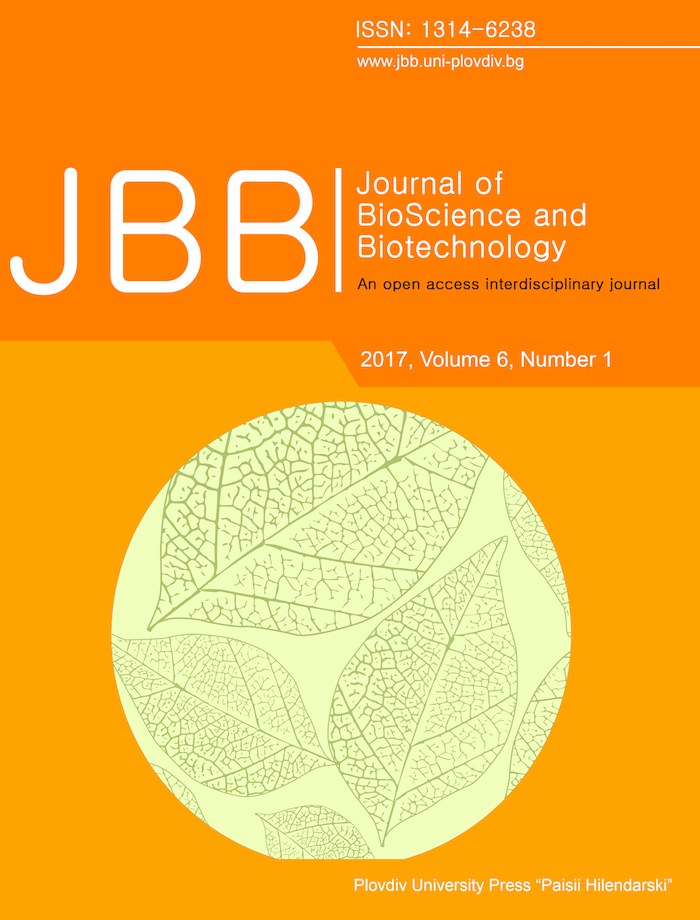 Downloads
License
Authors of articles published in Journal of BioScience and Biotechnology retain the copyright of their articles. The journal/publisher is not responsible for subsequent uses of the work. It is the author's responsibility to bring an infringement action if so desired by the author.
Authors retain the following rights:
copyright, and other proprietary rights relating to the article, such as patent rights;
the right to use the substance of the article in future own works, including lectures and books;
the right to reproduce the article for own purposes, provided the copies are not offered for sale;
the right to self-archive the article.