Habitat effects on morphological plasticity of Saw-belly (Hemiculter leucisculus) in the Zarrineh River (Urmia Lake basin, Iran)
Keywords:
Saw-belly; Body shape; Geometric morphometrics, Environmental factors, Urmia Lake
Abstract
Saw-belly (Hemiculter leucisculus) is a non-native species, which unfortunately spreads in many aquatic ecosystems of Iran. This species has probably introduced to Zarrineh River with commercially cyprinid species from the Caspian Sea basin. The adverse effects of this species on native species can lead to ecological hazards. Therefore, the present study was conducted to investigate the effect of environmental factors on the shape variations of Saw-belly (H. leucisculus) in the Urmia Lake. Hence, a total of 120 Saw-belly specimens were caught from the Zarrineh River. Specimens were photographed using a digital camera and the landmarks put on two-dimensional images using TpsDig2 software. General Procrustes Analysis (GPA) was used to remove the effects related to the figure (including size, position and rotation). The significant relationships were found between environmental factors and shape data using Procrustes regression. The results showed that environmental factors including temperature, altitude and velocity had a significant effect on the body shape of Saw-belly. The results can be considered by conservationists and environmentalists to monitoring of this newly introduced fish.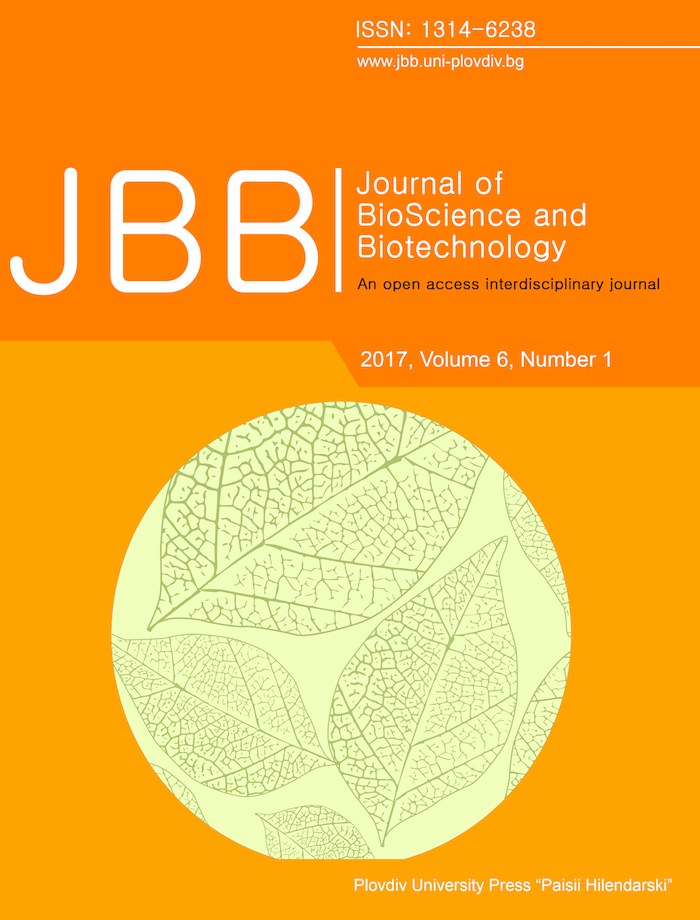 Additional Files
License
Authors of articles published in Journal of BioScience and Biotechnology retain the copyright of their articles. The journal/publisher is not responsible for subsequent uses of the work. It is the author's responsibility to bring an infringement action if so desired by the author.
Authors retain the following rights:
copyright, and other proprietary rights relating to the article, such as patent rights;
the right to use the substance of the article in future own works, including lectures and books;
the right to reproduce the article for own purposes, provided the copies are not offered for sale;
the right to self-archive the article.