Effect Of Agromorphological Diversity and Botanical Race on Biochemical Composition in Sweet Grains Sorghum [Sorghum Bicolor (L.) Moench] of Burkina Faso
Keywords:
Sorghum, neglected culture, sorghum race, biochemical composition, Burkina Faso
Abstract
Sorghum bicolor (L.) Moench is an under-harvested crop in Burkina Faso. It is grown mainly for its sweet grains in the pasty stage. However, the precocity of the cycle and the sweet grains at pasty stage make it an interesting plant with agro-alimentary potential during the lean season. This study was carried out to identify the main sugars responsible for the sweetness of the grains at the pasty stage and their variation according to the agro-morphological group and the botanical race. Thus, the grains harvested at the pasty stage of fifteen (15) accessions selected according to the agro-morphological group and botanical  race were lyophilized and analyzed by High Performance Liquid Chromatography (HPLC). The results reveal the presence of four (4) main carbohydrates at pasty stage of grains such as fructose, glucose, sucrose and starch. Analysis of variance revealed that these carbohydrates discriminate significantly the agro-morphological groups and the botanical races. Moreover, with exception of the sucrose, the coefficient of determination (R2) values shows that the agro-morphological group factor has a greater effect on the expression of glucose, fructose and starch than the botanical race. Group III and caudatum race have the highest levels of fructose and would be the sweetest. While group IV and the guinea-bicolor race with the low value of fructose would be the least sweet. Fructose is therefore the main sugar responsible for the sweetness of the pasty grains of sweet grains sorghum.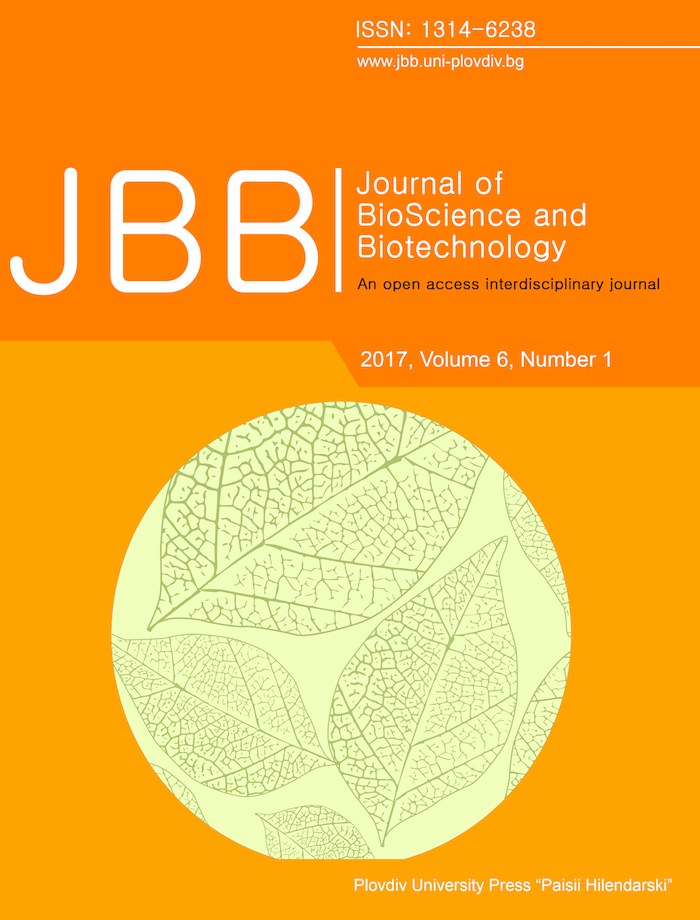 Downloads
License
Authors of articles published in Journal of BioScience and Biotechnology retain the copyright of their articles. The journal/publisher is not responsible for subsequent uses of the work. It is the author's responsibility to bring an infringement action if so desired by the author.
Authors retain the following rights:
copyright, and other proprietary rights relating to the article, such as patent rights;
the right to use the substance of the article in future own works, including lectures and books;
the right to reproduce the article for own purposes, provided the copies are not offered for sale;
the right to self-archive the article.