The effect of saline water on quantitative and qulaitive charactristics of melon genotypes
Raheleh Ahmadzadeh

Phd Candidate

Alireza Sobhani

Seed and Plant Improvement Institute, Khorasan Razavi Agricultural and Natural Resources Research and Education Center, Agricultural Research, Education and Extension Organization (AREEO), Mashhad

Ahmadreza Mohammadzadeh

Soil and water Institute , Khorasan Razavi Agricultural and Natural Resources Research and Education Center, Agricultural Research, Education and Extension Organization (AREEO), Mashhad
Keywords:
Keywords: Salinity, Genotypes, Melon, Yield
Abstract
Abstarct
Currently, development salt tolerant cultivars is one of the most effective methods to increase efficiency of saline soils and water resources in arid and semi-arid regions of the world. In this regard, the effect of saline water (6.2 and 12 dS m-1) was investigated on yield and qualitative characteristics of 9 commercial melon genotypes (Daregazy, Khaghani, Ghasri, Jafarabady, Bandi, Chahpaliz, Honydew, Ananas melon and Abbas shuri) in Abbas-Abad Research Station in 2006 and 2007. The maximum (18.56 ton ha-1) and minimum (8.55 ton ha-1) fruit yields were obtained from Jafarabady and Daregazy genotypes irrigated with 6.2 dS m-1 saline water, respectively. Daregazy and Abbas shuri showed the maximum (15.67%) and minimum (11.17%) sugar percentage, respectively. Although melon genotypes responded to salinity in different ways, fruit yield decreased with increasing salinity level in all genotypes. When melon genotypes were irrigated with 12 dS m-1 saline water, the maximum (8.71 ton ha-1) and minimum (5.56 ton ha-1) fruit yields were obtained from Jafarabady and Daregazy, respectively, suggesting that these genotypes are the most salt tolerant and salt sensitive genotypes in term of fruit yield. Sugar percentage in Daregazy, Jafarabady, Bandi and Ananas melon genotypes decreased with increasing salinity level, whereas sugar percentage increased in Khaghani, Ghasri, Chahpaliz, Honydew and Abbas shuri genotypes.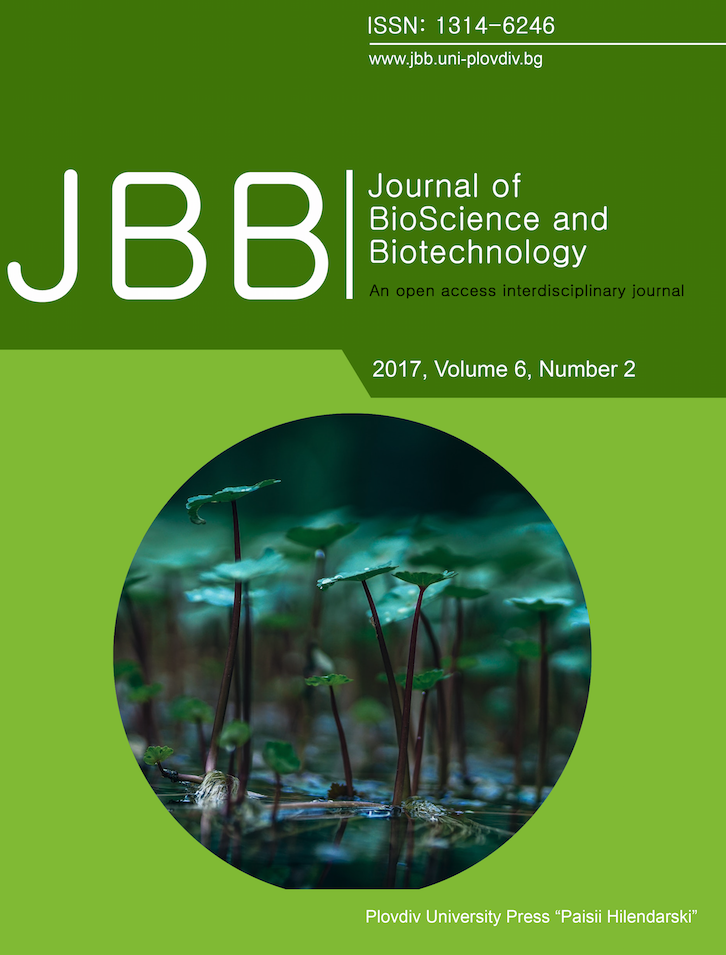 Section
Biochemistry and Biotechnology
Authors of articles published in Journal of BioScience and Biotechnology retain the copyright of their articles. The journal/publisher is not responsible for subsequent uses of the work. It is the author's responsibility to bring an infringement action if so desired by the author.
Authors retain the following rights:
copyright, and other proprietary rights relating to the article, such as patent rights;
the right to use the substance of the article in future own works, including lectures and books;
the right to reproduce the article for own purposes, provided the copies are not offered for sale;
the right to self-archive the article.