A Effect of different levels of Saccharomyces cerevisiae supplementation on in vitro gas production kinetics of some grape yield by-products
Keywords:
in vitro gas production, grape yield by-products, probiotic, Saccharomyces cerevisiae
Abstract
The aim of this study was to determine the chemical composition of some grape yield by-products supplemented with Saccharomyces cerevisiae and gas production characteristics using in vitro gas production technique. The treatments contained 0, 2.5, 5 and 7.5 g yeast Saccharomyces cerevisiae (Sc) per kg of samples based on DM, respectively. The gas production profiles in triplicate fitted with equation of Y ═ A (1 – e-ct). The data was analyzed using completely randomized design. Total phenols (TP) and total tannins (TT) contents were highest for raisin waste (RW). The TP content (g/kg DM) ranged from 30.1 in grape pomace (GP) to 96.3 in RW, which also had the higher TT (72.1 g/kg DM). At the early incubation times (2 and 4 h), the treatments with Sc 7.5 g/kg DM had the highest in vitro gas production volume within treatments (P<0.05). At the all of incubation times, treatments with Sc 7.5 g/kg DM had the highest gas production in compared with control treatment (treatment without Sc; P<0.05). It was concluded that in vitro gas production parameters of dried grape by-products was improved with addition of yeast Saccharomyces cerevisiae at all levels.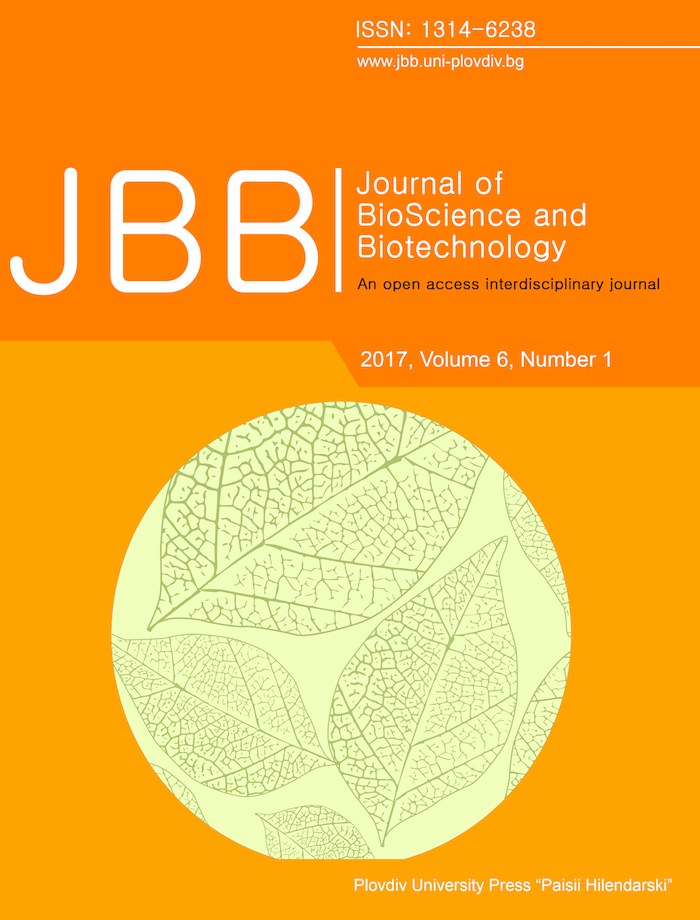 Downloads
License
Authors of articles published in Journal of BioScience and Biotechnology retain the copyright of their articles. The journal/publisher is not responsible for subsequent uses of the work. It is the author's responsibility to bring an infringement action if so desired by the author.
Authors retain the following rights:
copyright, and other proprietary rights relating to the article, such as patent rights;
the right to use the substance of the article in future own works, including lectures and books;
the right to reproduce the article for own purposes, provided the copies are not offered for sale;
the right to self-archive the article.