Effect of natural bioflavonoid on in vitro ruminal microbiota activity in sheep rumen liquor
Keywords:
Eucalyptus globulus, rutin, TLC, rumen, methane, digestibility
Abstract
A pure bioflavonoid (rutin) was extracted from Eucalyptus globulus leaves and identified by Thin Layer Chromatography using purified flavonoids moieties as a control. The purified flavonoid was used in in vitro gas production test to evaluate its effect on rumen fermentation traits of three substrates: vetch-oat hay, alfalfa hay and wheat straw. The concentrations tested were at 0.5 and 1 mg/ml. Globally, the addition of rutin did not affect significantly gas production (P<0.001). Nevertheless, for both levels, rutin caused a slight decrease in methane production (P<0.05). The high reduction was observed for wheat straw (15.53%, 19.6% for 0.5mg/ml and 1mg/ml, respectively). However, in vitro degradability of the three substrates was increased but this increase was not statistically significant (P<0.001). There was not any significant change in PF and microbial biomass production due to the addition of rutin. At same, rutin inclusion did not affect ammonia production of alfalfa hay and vetch-oat hay, but that of wheat straw was significantly decreased (P<0.001). There was not any significant effect on the acetate : propionate ratio.
This bioflavonoid has a potential to alter the rumen fermentation pattern, mainly, methane production. Thus, others studies will be conducted to evaluate the dose of administration which will have a maximum reduction in the methane emission and to establish its impact on ruminale microbiota composition especially protozoa and Archaea bacteria.
Keywords: Eucalyptus globulus, rutin, TLC, rumen, methane, digestibility.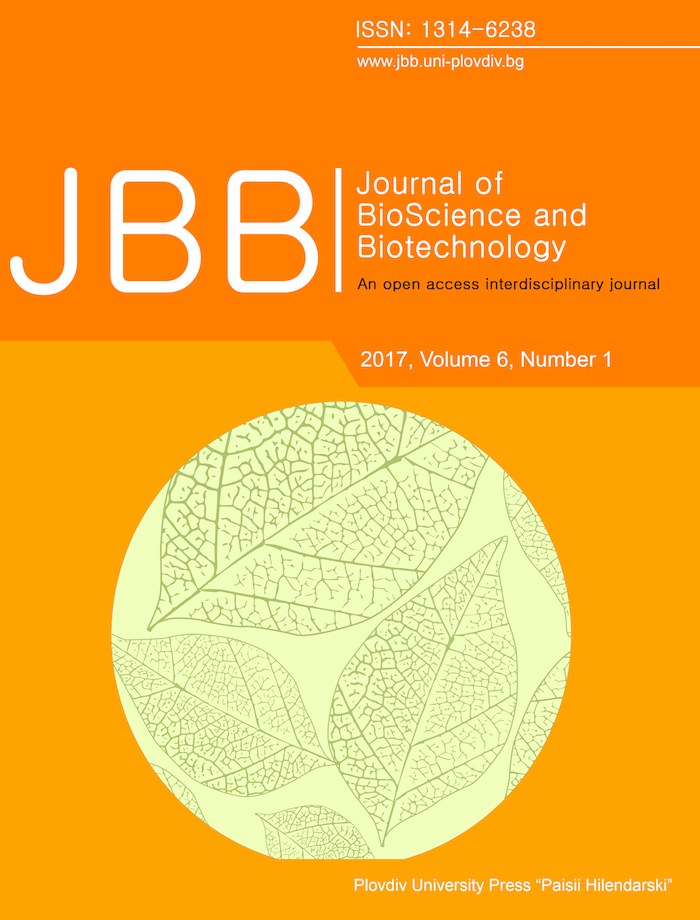 Additional Files
License
Authors of articles published in Journal of BioScience and Biotechnology retain the copyright of their articles. The journal/publisher is not responsible for subsequent uses of the work. It is the author's responsibility to bring an infringement action if so desired by the author.
Authors retain the following rights:
copyright, and other proprietary rights relating to the article, such as patent rights;
the right to use the substance of the article in future own works, including lectures and books;
the right to reproduce the article for own purposes, provided the copies are not offered for sale;
the right to self-archive the article.